Close the Digital Divide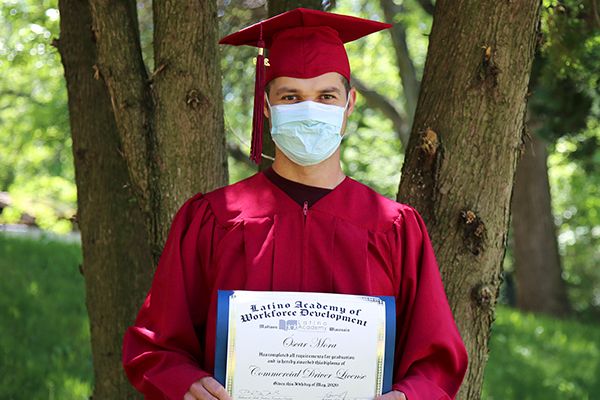 Today's jobs require literacy and numeracy skills beyond the basic levels, with a growing demand for technical skills. 1.5 million adults across the state are in need of advanced skills training. 
The COVID-19 pandemic uncovered this need.  Adult literacy students, many of whom are also low-income parents, may be willing and eager to continue learning but they lack WIFI, tablets, or laptops at home to continue online education.  Some have only their cellphone to work with, small data plans, and even more limited digital skills.
Through the Department of Children and Family funding, we procured refurbished laptops, GED study buddies, and Zoom accounts to help students continue studying for their high school equivalency.  
Jon Gilgenbach, Executive Director from the Adult Learning Center, tells his students, "This is how it is for everybody working right now.  You are preparing yourselves for the modern work world." 
The work is just beginning.  Together, we're closing the digital divide and improving job skills. 
Photo provided by Latino Academy of Workforce Development in Madison.