Meet Bruce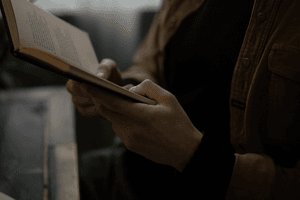 Bruce is an example of perseverance. During his early life, he faced the challenges of poverty and addiction. He struggled in school and eventually dropped out of high school in the 10th grade. 
While completing his sentence at the Monroe County Detention Center, Bruce read the Bible to practice his literacy skills. He enrolled in Project Proven through Western Technical College to gain his high school equivalency diploma (HSED). Bruce also received weekly tutoring sessions through Sojourner's Journey to prepare for the HSED.
He has study materials including a "Study Buddy" teaching and learning mobile device to practice answering questions thanks to the Department of Children and Families grant through Wisconsin Literacy. Using this tool, Bruce is becoming more adept with applications on his institution-provided tablet and is better prepared for his tests. 
So far, he completed the employment component of the HSED (his portfolio). The completed Introductory Professionalism and Success class gave him three college credits. Bruce felt proud of this accomplishment and his confidence increased. 
"This is just fantastic news," shares a tutor from Sojourner's Journey. "The amount of zest and enthusiasm he has for learning is inspiring and it carries to his family on the outside."
When he returns to the community, Bruce will be equipped for success with the skills he learned.