Meet Joshua from McLit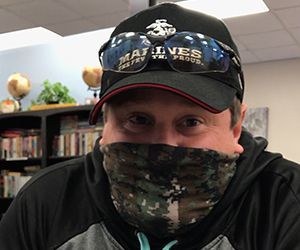 Joshua was having a hard time finding a job.  
He didn't know how best to represent himself during a job interview or have the skills to keep a job.  
Joshua first received support from The Joseph Project in Wausau. There he practiced mock interviews and learned the importance of being on time to a job.  
"In the past," Joshua said, "I always think they can wait for me.  They're not going to need me this minute but in reality you are slowing down other people who work there if you aren't there – you are slacking off and other people will have to pick up your slack."
The Joseph Project connected Joshua to their partner McLit (Marathon County Literacy Council).  McLit staff and volunteers helped Joshua with mock interviews, online job searches, resume writing, and reading and math skills.
More than that, though, they became like a family to Joshua.  And like a family, they encouraged him and reminded him to focus on his goals.  Joshua decided to pursue a CDL (Commercial Driver's License), and McLit was there to support him all the way.   
Now, Joshua has a job that supports him financially and will help him build other skills (like welding) in the future.
Joshua still likes to visit the McLit office.  "I've got to stop by and see my family," he said with a smile.
Give to Wisconsin Literacy to strengthen the life-changing work of literacy.