Meet Karin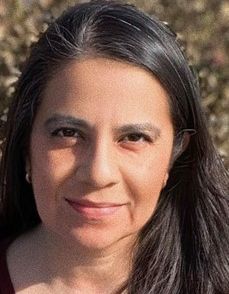 My name is Karin Monzón Krimmer, and I immigrated to the U.S. with my two children from Guatemala in December of 2002 in hopes of securing a better future for my family.
As a former student of the Literacy Council, I know better than anyone else the difficulties that come with learning a new language and adapting to a new culture, as well as the importance of compassion-driven education. I remember when I got my own first apartment in Monroe, I was afraid to answer the phone and go to the grocery store. I remember when I wanted to express myself making all kind of facial expressions and movements with my hands to try to explain something. I was very shy and didn't want to open myself up to anyone, until I met my tutor through the Literacy Council of Green County. Fourteen years later, I will never be able to repay my personal tutor, Lindsay Hyland, for welcoming me into our community and for her friendship.
Learning English has been very important because I became more independent, and it gave me a sense of comfort being here. Learning the English language truly is synonymous with being free in living your daily life, and my English has evolved a lot over the time, thanks to the Literacy Council's programs and all the businesses and donors that make these programs possible. My personal life has also been transformed through the agency given to me by the Literacy Council. Now, I can communicate freely with my wonderful husband, Paul, as we approach our tenth wedding anniversary and be a more active part of my children's lives as they enter their adult lives and graduate from UW-Madison and Harvard University.
Recently, I had the opportunity to become an American citizen and wanted to give back to those walking the same path as myself. Therefore, when I heard about the opening of the Executive Director position at the Literacy Council from my good friend Ellen Marks Hossman, I became very excited to apply. I couldn't believe when I began working for the Literacy Council of Green County as the Executive Director this past June, with the support and guidance of my mentor Ellen, our tutors and the board of directors.
In the midst of the COVID crisis, it has never been more clear to me that our community is made up of strong-willed, kind individuals, who never hesitate to lend a hand to a neighbor in need, and there are no words that could express how proud I am to be a small part of it. With the support of our donors and supporters, I have no doubt we will overcome the challenges 2020 has brought, stronger and more united than ever before.