Meet Matt from Shawano County Literacy Council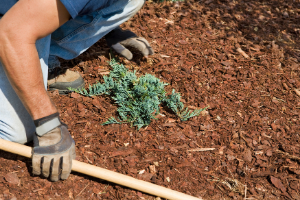 Matt Baldwin came to Shawano County Literacy Council about 5 years ago to improve his reading and writing skills which were "on the very low side." With the help of his tutor Gini, his reading and writing skills have improved, helping him to better manage his landscape and supplies business.
Having been raised working in the family business, Matt developed a strong work ethic from a young age, "I was very lucky to have that background from my parents making me work in that shop when we were young." However, he was limited in opportunities to grow professionally.  
Gini, his tutor, shares, "Matt is so dedicated. There have been bumps in the road. I have just seen him grow so much as a person." 
When they first started working together, Gini showed Matt how to use the internet. They did sample website searches. She showed him how to send an email and his assignment was to email her. 
"Well, now Matt has much greater computer skills than I've got," says Gini. He has a business website and a Facebook page. He keeps all of his company records on a computer. 
Matt is working on his GED (General Educational Development). After he gets his GED, he plans to keep taking one class at a time, possibly in business management to help with his current business.
"I have to tell you in all honesty Matt is my hero. I adore him," shares Gini.
The boost to Matt's self-confidence is immeasurable. "Gini has just been awesome to work with and getting me the help I need. I want to keep going. That's my plan even after I get my GED. I want to keep taking classes. You can't go wrong with an education." 
Give to Wisconsin Literacy to strengthen the life-changing work of literacy.