Meet Natalia from Omega School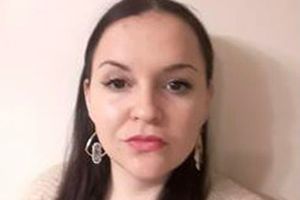 Natalia initially signed up for GED courses with Madison College. Because she had some trouble navigating the college's website, Natalia missed her first few classes.  
When she started to consider other learning options, she remembered Omega School. She knew about Omega School because it is in her neighborhood. Natalia contacted Omega School, and an instructor replied right away.  
"I thought it was awesome, because now a days and with the pandemic everyone seems to be very busy," shared Natalia. The instructor gave her all the information she needed to get started. 
As Natalia worked through her individualized learning plans, Omega School provided her with study materials. They also gave her pre- and post-tests to determine which subjects she should focus on first.  
Natalia shared this about her experience:
Being a student at Omega is like having a one-on-one experience with professionals who help me and encourage me to keep trying. They paid for my practice tests and the formal tests. Everything is done when I feel that I'm ready to take test. The instructors never push me to hurry and be done and we are always in touch via text messages. 

It's been rough to go back to school while taking care of two kids that are going through homeschool themselves, but Omega made it a lot easier.
When she achieves her GED, Natalia plans to continue her education in the Human Resource field. 
Natalia said, "Continuing my education is important because I want to set an example for my kids. So they know that academic knowledge and life go hand to hand and whatever they decide to do in their lives they will always have education back up."
Give to Wisconsin Literacy to strengthen the life-changing work of literacy.