Meet Olabisi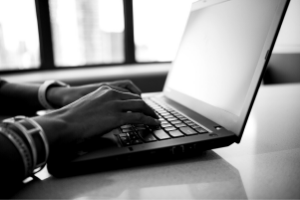 Olabisi Ajibade joined the Adult Learning Center (ALC)'s virtual GED classes earlier this year. She passed three GED tests in three months! For Olabisi, the online class option was more accessible because of flexible scheduling and fewer issues with childcare, allowing more time with family.
"It's improved my understanding of how to use computers," she noted about her virtual classes. Olabisi can earn her GED and learn practical life skills--like computer and technology basics. 
These skills will help her move toward her goals well after she's earned her GED.
ALC strives to give every student timely and comprehensive support. Olabisi shared that ALC's program provided "good assistance immediately from instructors/colleagues that [I was] in the same class with." Classmates work as a team as they study and advance through the GED tests.