Meet Patricia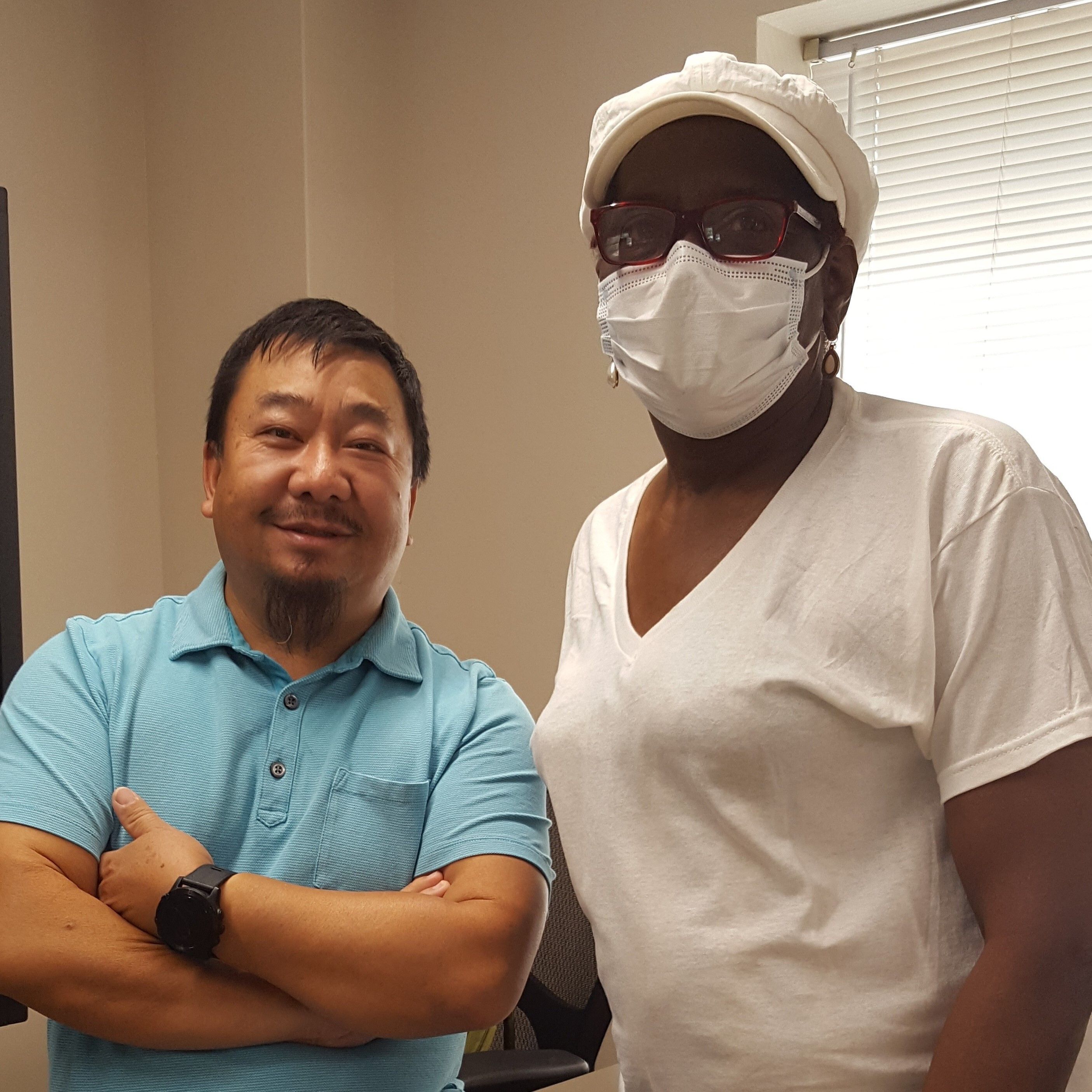 There is a spirit of determination found in every student at the Adult Learning Center in Milwaukee (ALC). Patricia, a student working towards her GED, took determination to a new level. Patricia never stopped focusing on her goal despite being seriously injured.
In response to the COVID pandemic, ALC began offering online courses. Since the ALC restarted its in-person classes, staff have offered a dual delivery approach. Two days a week, classes are offered in person, and two days a week, the same classes are offered online.
In April, Patricia was struck by a car on her way to class. She avoided serious injury but was homebound for months. However, Patricia didn't let that get in the way of her education.
After hearing of Patricia's accident, Jon Gilgenbech, ALC Executive Director, contacted Stacy Martin. Stacy (Wisconsin Literacy's Virtual Math Instructor had already been working with other students at ALC who wanted extra help with math. When Jon told Stacy of Patricia's situation, Stacy jumped in to help.
"Stacy reached out to Patricia right away and that allowed her to continue working on math four days a week," says Jon.
ALC's dual delivery approach and Stacy's flexibility easily accommodated Patricia's schedule and ambition.
Patricia has since fully healed and returned to in-person classes. She also continues to study with Stacy online.