Meet Shelly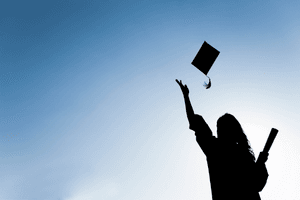 Shelly (name changed to protect privacy) worked long 12-hour days at a local factory to support her family. She wanted to get her high school equivalency. 
Her employer allowed her to change her schedule so she could attend classes at Grant County Family Literacy Services (GCFLS).
For two years, she not only made time for the classes and homework, but also worked up to 60 hours a week. 
Shelly proved she mastered high school skills when she completed the 5.09 program (a high school equivalency diploma program in Wisconsin). In the process, Shelly gained technology skills such as using a scientific calculator, doing web searches, and finding reliable sources.
"She gained so much that way," shared Marlene Klein, her tutor and Treasurer of GCFLS, "Everything that she missed going through high school she was gaining through this 5.09 program."
Ultimately, Shelly thinks about her grandchildren and how her success will help them. "The beauty of it is that she's going to instill this  [desire for] literacy into her grandchildren . . .  and keep them in school," said Marlene.
Shelly hoped to attend the graduation at Southwest Technical College where she would wear a cap and gown to honor her success, but it was cancelled due to COVID concerns.
Now Shelly works as a crew leader for the same factory.