Meeting the Needs of Students: The Adult Learning Center Provides Customized Learning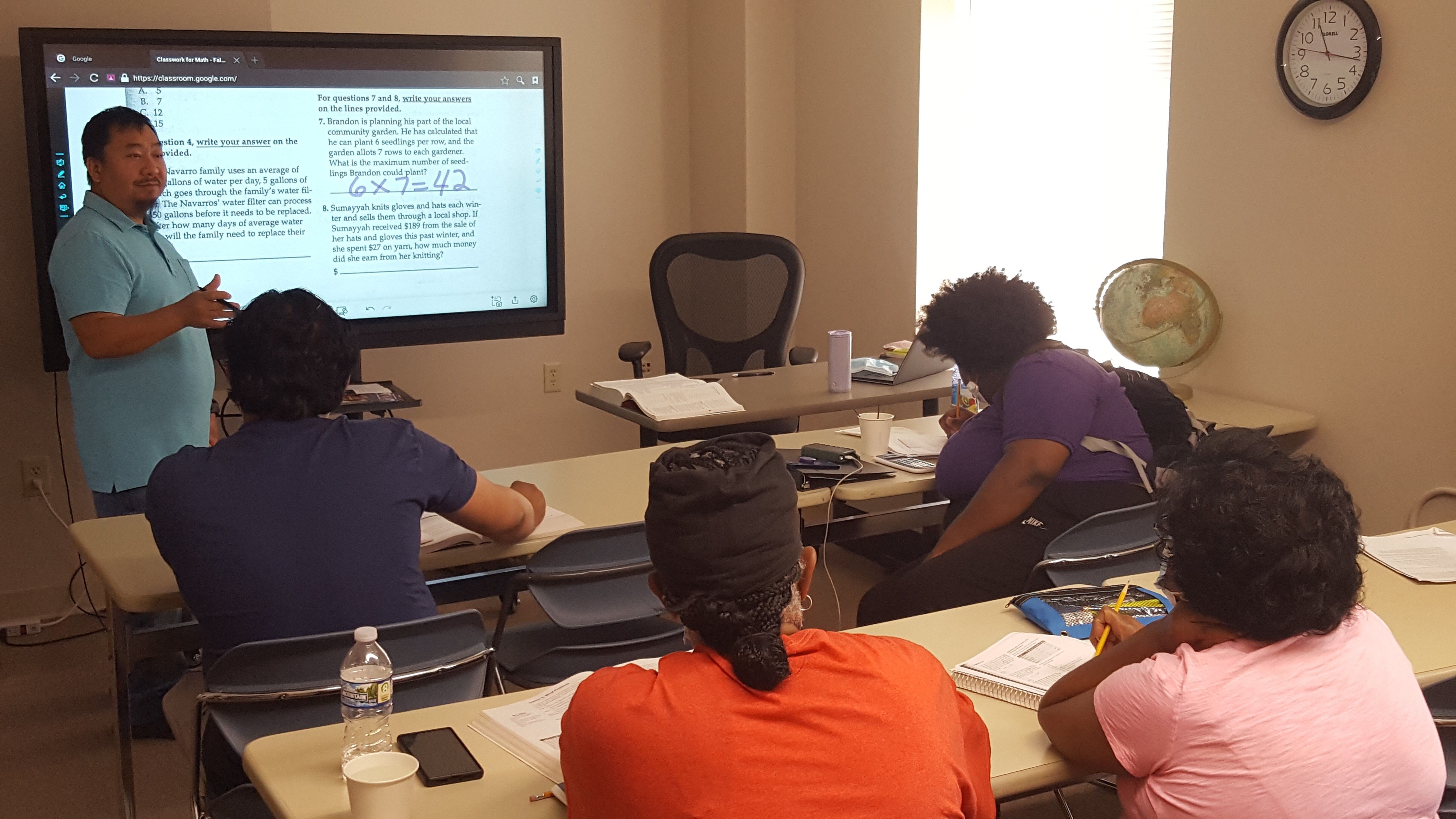 Like many other literacy agencies during the pandemic, the Adult Learning Center (ALC) in Milwaukee switched to offering virtual classes to their students. Even though ALC has since reopened its doors to in-person instruction, staff members have found that some students still prefer the flexibility of online classes.
This demand has led to ALC offering a dual-delivery system. Within a given week, ALC hosts both in- person and online classes. While students are allowed to attend both in-person and virtual classes, they are not intermixed like a typical hybrid platform. This allows students to get the personal instruction they need regardless of whether they are attending classes face-to-face or online.
Each class begins with instruction to the entire group and moves into breakout sessions. These breakout sessions match students with tutors for one-on-one instruction. This can be especially helpful when the subject is math, an area of learning that can be difficult.
Stacy Martin, Wisconsin Literacy's (WL) Virtual Math Instructor, provides personalized instruction to students at WL member agencies across the state. ALC has taken advantage of her services and provided extra tutoring sessions for math students outside of class.
 "The great thing about Stacy is she's comfortable working with students at all math levels," says Jon. He added that the tutoring sessions can bolster students' confidence in their math skills.
"The main thing we want our students to know is that you can't fail out of our school," Jon shared. "We are here to help you succeed."  You can read about how ALC's flexibility, Stacy's tutoring, and a student's unwavering determination all came together in Patricia's story.