Working Together to Achieve Success: One-to-One Literacy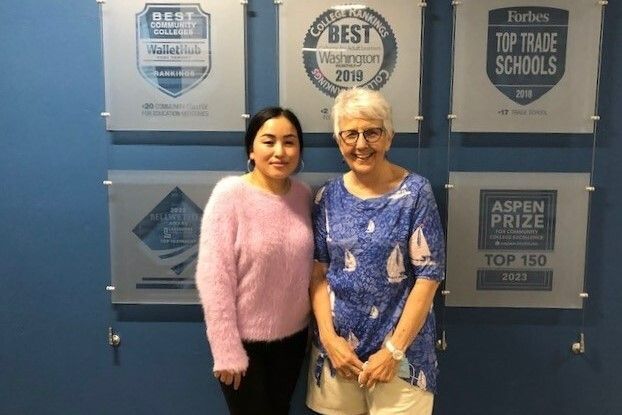 Partnerships are the key to success for One-to-One Literacy in Manitowoc. The Manitowoc Public Library Foundation provides support for the program, which was established in 2014. Lakeshore Technical College, which has a satellite campus in Manitowoc, partners with the program by referring students and sharing materials.
Literacy tutors and learners can work together at either the library or the college. Wisconsin Literacy provides support and guidance related to program structure, best practices, materials selection, and the opportunity to network with other programs. "Our regional literacy consultant has been very helpful," says Margo Meyer, Literacy Coordinator at One-to-One Literacy.
The partnership between tutors and students is central to the program's strategy. New tutors are paired with a veteran tutor, who serves as a mentor to offer "a little extra support," Margo says.
With Manitowoc's diverse population, about two-thirds of learners in the program are Hispanic. The rest are Hmong. Some are pursuing U.S. citizenship. Others, as Margo points out, are working towards their GED, obtaining their driver's license or reading to their grandchildren.
*See the success story about a new U.S. citizen who worked with a tutor in the One-to-One program.  "Seeing Mauro earn his citizenship was very exciting and fulfilling. Mauro and Kent (his tutor) have a good rapport, which uplifts the people around them and inspires them to work just as hard," Margo says.