Our Mission and Vision
Mission
To promote clear communication between those who give and those who receive health care services.
Vision
People understand health information and services.
About Us
We believe clear communication between those who give and those who receive health care services helps people access the health care system, understand health concepts, make informed decisions, and, ultimately, improve health outcomes.
What is health literacy?
The Institute of Medicine defines health literacy as "the degree to which individuals have the capacity to obtain, process and understand basic information and services needed to make appropriate decisions regarding their health." As such, an individual's health literacy skills directly correlate to overall health and well-being.
 
The Calgary Charter provides an extended definition of health literacy. Health literacy is the use of a wide range of skills that improve the ability of people to act on information in order to live healthier lives. These skills include reading, writing, listening, speaking, numeracy and critical analysis, as well as communication and interaction skills.
 
Literacy skills are the strongest predictor of health status, more than age, income, employment status, education level or racial/ethnic group. (Partnership for Clear Health Communications).
 
Health literacy can vary over time, depending on a person's health status, medications, or emotional state. Everyone will experience low health literacy at some point in their lives.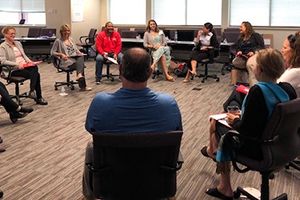 Health Literacy Services
Wisconsin Health Literacy offers training and consulting services customized to meet your organizational needs. Trainings focus on the numerous ways that health literacy impacts care delivery, health outcomes, and public health.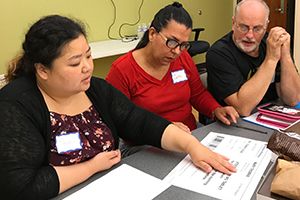 Medication Label
Wisconsin Health Literacy is working with a patient advisory council to design easy-to-read medication labels.  Our work has impacted over 4 million prescription labels in Wisconsin.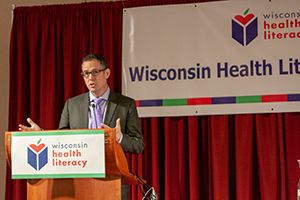 Health Literacy Summit
The Health Literacy Summit is the largest in the Midwest. 
Diverse sessions and networking opportunities provided attendees with the opportunity to learn more about health literacy. 
Visit our Summit page for more information.