Introduction
This section includes a collection of health literacy resources.  This listing includes key reports, articles and toolkits to learn more about the field of health literacy or to implement and evaluate an effective health literacy program.  Many other resources are available at the links given.
Creating a health literate organization

Planning and evaluating programs

Organizational health literacy assessment
Sources of additional resources

Cultural competence

Health insurance literacy

Health literacy interest groups

Documents and templates
National or international literacy & health literacy studies

National health literacy action plans
Plain language training

General health literacy training
Patient videos

Health Literacy 101

Intervention programs
Courses/materials for adult literacy and health literacy
Print/AV assessment tools

Writing tools

Reading level calculators

Pharmacy tools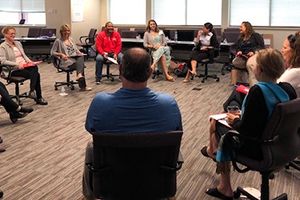 Health Literacy Services
Wisconsin Health Literacy offers training and consulting services customized to meet your organizational needs. Trainings focus on the numerous ways that health literacy impacts care delivery, health outcomes, and public health.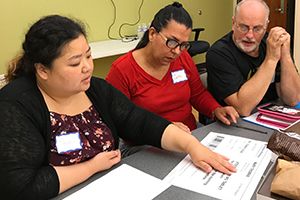 Medication Label
Wisconsin Health Literacy is working with a patient advisory council to design easy-to-read medication labels.  Our work has impacted over 4 million prescription labels in Wisconsin.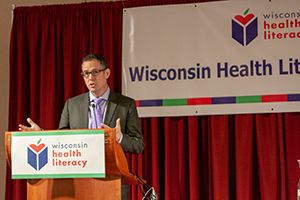 Health Literacy Summit
The Health Literacy Summit is the largest in the Midwest. 
Diverse sessions and networking opportunities provided attendees with the opportunity to learn more about health literacy. 
Visit our Summit page for more information.