Our History
Health literacy was first measured on a national scale in 2003. The results revealed:
Only 12 percent of Americans are proficient in health literacy and 93 million Americans 16 years or older (43 percent of the population) read at the two lowest literacy levels
Health literacy isn't just an issue that affects people with limited English or low literacy skills; 88 percent of the U.S. population is challenged by the health care system
As a national leader in the field of health literacy, Wisconsin Health Literacy (WHL) has spent 15 years raising awareness of this silent crisis in health care.
WHL hosts biennial health literacy summits, which have gained national exposure for their cutting edge knowledge sharing. WHL experts have made hundreds of health literacy presentations and initiated numerous health literacy projects that are improving health outcomes. We have worked closely with both adult literacy providers, social service organizations, government agencies and health care providers to equip them with information and resources to make health literacy a priority for clients and patients.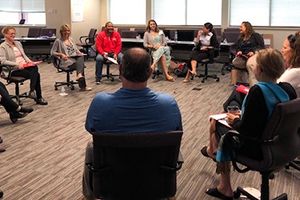 Health Literacy Services
Wisconsin Health Literacy offers training and consulting services customized to meet your organizational needs. Trainings focus on the numerous ways that health literacy impacts care delivery, health outcomes, and public health.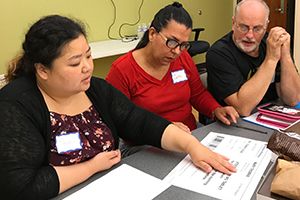 Medication Label
Wisconsin Health Literacy is working with a patient advisory council to design easy-to-read medication labels.  Our work has impacted over 4 million prescription labels in Wisconsin.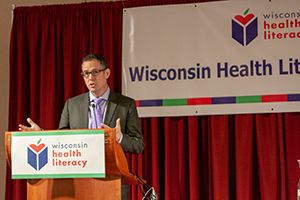 Health Literacy Summit
The Health Literacy Summit is the largest in the Midwest. 
Diverse sessions and networking opportunities provided attendees with the opportunity to learn more about health literacy. 
Visit our Summit page for more information.