Vision
To promote clear communication between those who give and those who receive health care services.
Wisconsin Health Literacy (WHL) is a statewide organization raising awareness of the importance of health literacy and fostering better communication between health care consumers and health care providers. WHL is a division of Wisconsin Literacy, Inc., a nonprofit coalition representing a membership of 75 community-based literacy agencies.
---
Health Literacy News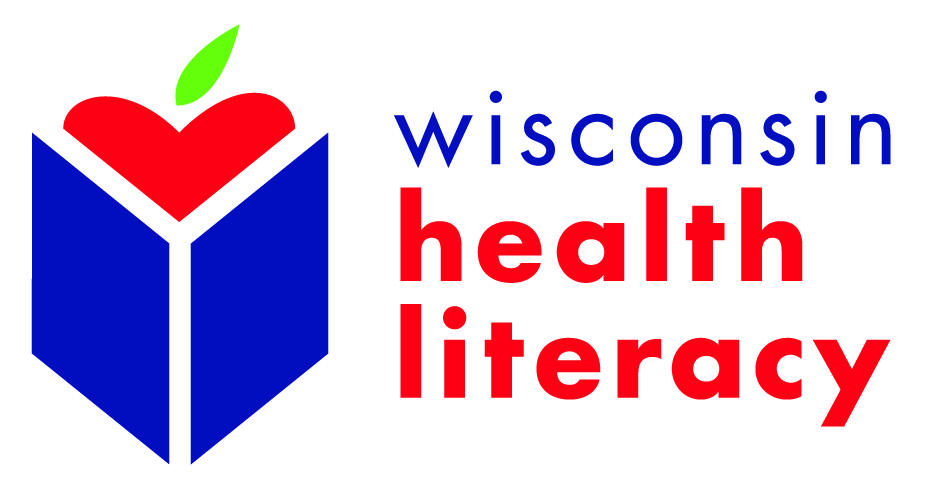 The special issue on the intersection of Health Literacy and Adult Education was released by the Health Literacy Research to Practice journal. Review Wisconsin Health Literacy's publication, Best Practices to Advance Health Literacy in a Wisconsin Adult Literacy Coalition, available online.
Publication in the Journal of Consumer Health on the Internet. This is an Accepted Manuscript of an article published by Taylor & Francis on 09/13/2019 available online.
---
What is health literacy?
The Institute of Medicine defines health literacy as "the degree to which individuals have the capacity to obtain, process and understand basic information and services needed to make appropriate decisions regarding their health." 
Why is it so important?
Literacy skills are the strongest predictor of health status, more than age, income, employment status, education level or racial/ethnic group. 
Health literacy was first measured on a national scale over a decade ago. The results revealed:
Only 12 percent of Americans are proficient in health literacy and 93 million Americans 16 years or older (43 percent of the population) read at the two lowest literacy levels

.
 

Health literacy isn't just an issue that affects people with limited English or low literacy skills; 88 percent of us are challenged by the health care system.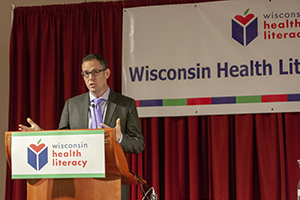 Health Literacy Summit
The Health Literacy Summit is the largest in the Midwest. 
Diverse sessions and networking opportunities provided attendees with the opportunity to learn more about health literacy. 
Visit our Summit page for more information.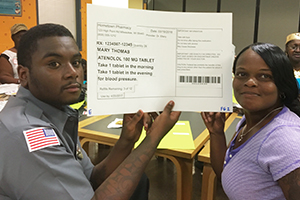 Medication Label
Wisconsin Health Literacy is working with a patient advisory council to design easy-to-read medication labels.  Our work has impacted about 3 million prescription labels in Wisconsin.