Summit Host Partners
The following organizations are serving as Summit Host Partners in recognition of the significant impact improved health literacy can have on individual and community health.
American Academy of Family Physicians

American Nurses Association

Coalition of Adult Basic Education (COABE)

International Health Literacy Association

MetaStar

National Library of Medicine

Pharmacy Society of Wisconsin

ProLiteracy America

The Joint Commission

University of Wisconsin Department of Family Medicine and Community Health

Wisconsin Association of Health Plans

Wisconsin Hospital Association

Wisconsin Medical Society

Wisconsin Society for Health Care Public Relations and Marketing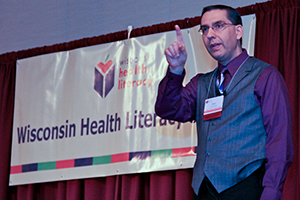 Health Literacy Summit
Over 350 people attended the 2017 Wisconsin Health Literacy Summit, which focused on how improved health literacy can help individuals become more engaged with their health and healthcare.

An additional 80 individuals attended the Medication Label Summit centering on how improving prescription drug labels can help patient understanding. Visit our Summit page for more information.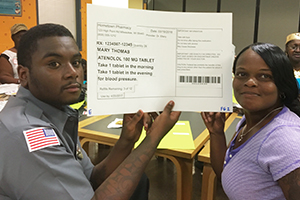 Medication Label
Wisconsin Health Literacy is working with a patient advisory council to design easy-to-read medication labels.  Our work has impacted about 3 million prescription labels in Wisconsin.  Read more about this project.