Health Literacy Summit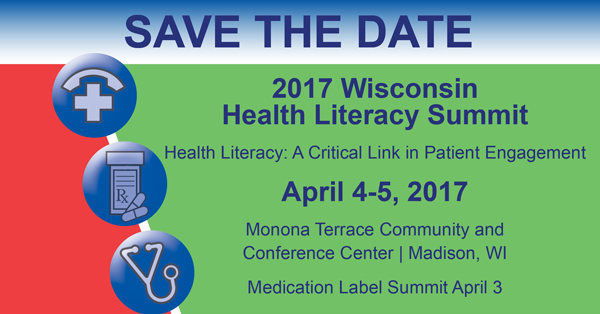 Speaker and registration information coming soon!
Host Partners:
Metastar
Pharmacy Society of Wisconsin
ProLiteracy
The Joint Commission
University of Wisconsin Department of Family Medicine and Community Health
Wisconsin Association of Health Plans
Wisconsin Healthcare Public Relations and Marketing Society
Wisconsin Hospital Association
Wisconsin Medical Association
Wisconsin Nurses Association
To be added to the mailing list to receive updates, send an email to healthliteracy@wisconsinliteracy.org.
To receive information on sponsorships, send an email to dan@wisconsinliterary.org.
2015 Summit:
"Better Health through Better Communication"
April 13-15, 2015
Monona Terrace Community and Conference Center, Madison, WI
This conference focused on how improved health communication can lead to better outcomes. This is increasingly important in the changing health care environment in which reimbursement is more closely tied to results and population health must be better managed.
Six plenary sessions, twenty-five breakout sessions, a poster presentation and networking opportunities provided attendees with the opportunity to learn more about health literacy and evidence-based interventions, as well as to network with experts and colleagues in the field from many states and some other countries.
2015 Summit Key Links:
Agenda
PowerPoint Presentations
Summit Sponsors
Summit Video Presentations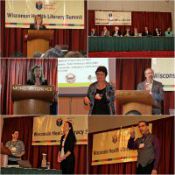 Selected sessions were filmed during the 2015 Summit.

Please note: The videos are temporarily unavailable, as
they are being converted to a new system. Please check 
back soon.