Let's Talk About Opioids
Wisconsin Health Literacy (WHL) is partnering with 5 justice-involved facilities. WHL will support 4 workshops with each host partner:
1st workshop: WHL presents and a corrections' facilitator (inmate, facility/staff educator, or volunteer) observes. 
2nd workshop: WHL and corrections' facilitator co-present.
3rd workshop: Corrections' facilitator presents and WHL staff observes and offers feedback.
4th workshop: Corrections' facilitator independently presents this and any future workshops.
Partners will receive: 
GED workbooks (based on a minimum of 10 participants) 
One or more trained facilitators who can continue offering workshops independently 
Workbook and other informational materials for each participant, including 4 fact sheets: 

Relationship between trauma, pain, and opioid use
Risks of overdose upon release
How to recognize the signs of an overdose and what to do 
Opioid and mental health resources: treatment, recovery and community support 
Based on our current curriculum, WHL will develop a learning module consisting of a series of 8 to 10 short, 3 to 5 minute educational videos, coupled with interactive quizzes and activities to reinforce learning using online adult learning principles. Each video will be focused on a specific topic, like trauma informed care, the risks of overdose, no harm strategies, resources, etc. The Department of Corrections will assist in module development. The module is scheduled to go live by June, 2020.
The project is supported with generous funding from Wisconsin Department of Health Services Minority Health Program.
If you are interested in learning more about this project, please contact us at healthliteracy@wisconsinliteracy.org. 
Download copy of the workbook. 
Download copy of the fact sheets. 
The project is supported with generous funding from Security Health Plan.
WHL was honored to partner with the University of Wisconsin – School of Public Health and Medicine Community Health Engagement Project (CHEP) during this program. 3rd year med students assisted WHL on revisions, coordination, facilitation and data collection for this project.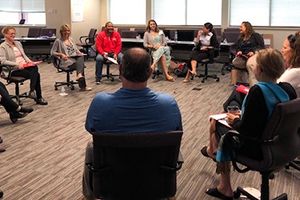 Health Literacy Services
Wisconsin Health Literacy offers training and consulting services customized to meet your organizational needs. Trainings focus on the numerous ways that health literacy impacts care delivery, health outcomes, and public health.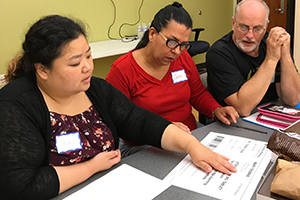 Medication Label
Wisconsin Health Literacy is working with a patient advisory council to design easy-to-read medication labels.  Our work has impacted over 4 million prescription labels in Wisconsin.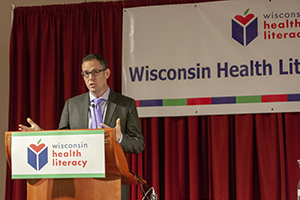 Health Literacy Summit
The Health Literacy Summit is the largest in the Midwest. 
Diverse sessions and networking opportunities provided attendees with the opportunity to learn more about health literacy. 
Visit our Summit page for more information.