All of Us Digital Literacy Projects
Wisconsin Health Literacy worked with the Network of the National Library of Medicine (NNLM) members and All of Us Community Engagement Network to create:
5 Digital Literacy Guides, in English and Spanish, for professionals to facilitate community programming on:

Get a Free Email Address
Avoid Scams & Phishing
Create a Strong & Easy-to-Remember Password
Find Reliable Health Information Online: Website Detective
Use MedlinePlus to Find Reliable Health Information 

The program guides allow partners to engage with their communities on the topic of digital health literacy over a sustained period of time. Each program guide topic is directly connected to All of Us by promoting the program and showing how the skill the participants are learning will help them participate in All of Us.  
 

7 Education Videos, in English and Spanish, based on the digital health literacy program, Health Online: Finding Information You Can Trust
 
Virtual Programming Series, a four-day discussion addressing the digital divide and sharing tips and tools for implementing digital literacy programming in diverse communities. 
 
Recordings of the sessions:
Event 1: Digital literacy, health literacy, and tools developed for program implementation.
Event 2: Addressing Health Literacy with African Americans and Latinx Communities 
Event 3: Addressing Health Literacy with Refugee and Immigrants and LGBTQ+ Communities
Event 4: Addressing Health Literacy with Older Adults and Persons with Disabilities
Sign up for our Health Literacy Digest to get our latest news.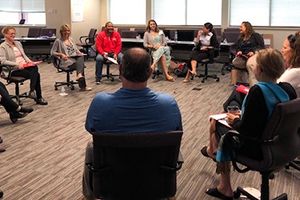 Health Literacy Services
Wisconsin Health Literacy offers training and consulting services customized to meet your organizational needs. Trainings focus on the numerous ways that health literacy impacts care delivery, health outcomes, and public health.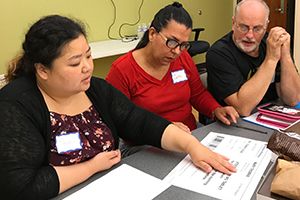 Medication Label
Wisconsin Health Literacy is working with a patient advisory council to design easy-to-read medication labels.  Our work has impacted over 4 million prescription labels in Wisconsin.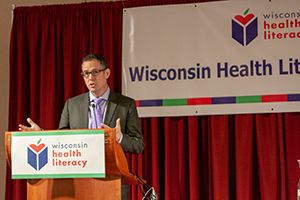 Health Literacy Summit
The Health Literacy Summit is the largest in the Midwest. 
Diverse sessions and networking opportunities provided attendees with the opportunity to learn more about health literacy. 
Visit our Summit page for more information.