Download Improving Alzheimer's Disease and Other Dementia Care through Health Literacy Toolkit
Wisconsin Health Literacy (WHL) has to follow criteria for how one uses our printable materials, as they include purchased photos that only we have the rights to reproduce.
Terms of Use for Materials
You may:
use them "as is," with the Wisconsin Health Literacy logo and credit of appropriate sponsorship.
You must contact us first:
to edit resources to fit the needs of your own state, so that the integrity of our content would remain or credit would be given where appropriate.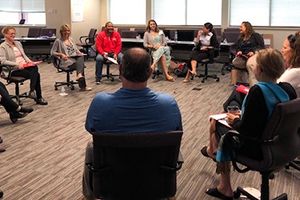 Health Literacy Services
Wisconsin Health Literacy offers training and consulting services customized to meet your organizational needs. Trainings focus on the numerous ways that health literacy impacts care delivery, health outcomes, and public health.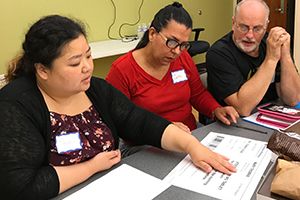 Medication Label
Wisconsin Health Literacy is working with a patient advisory council to design easy-to-read medication labels.  Our work has impacted over 4 million prescription labels in Wisconsin.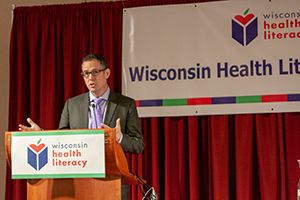 Health Literacy Summit
The Health Literacy Summit is the largest in the Midwest. 
Diverse sessions and networking opportunities provided attendees with the opportunity to learn more about health literacy. 
Visit our Summit page for more information.