Organizational Health Literacy Assessment
Evaluating an organization's health literacy environment can help improve verbal and written communication, decision making, navigation, and health outcomes.
Through review of institutional resources, policies, practices, communication materials, and norms, WHL staff can establish an organization's baseline health literacy measures that can be used to identify opportunities for improvement and guide future activities.

What we review:
Institutional Policies
Institutional Resources
Orientation, Development, and Expectations
Navigation
Culture and Language Services
Print Materials
Patient Forms
Websites
Our process:
Scope the health literacy assessment to meet the organization's needs;
Coordinate assessment activities, including document review, staff interviews, and facility walk-throughs;
Identify and train selected staff to increase the organization's ability to conduct future assessments; and
Provide an internal-use report for each participating facility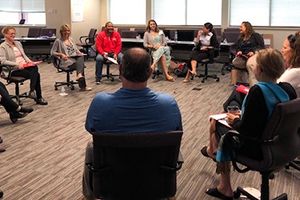 Health Literacy Services
Wisconsin Health Literacy offers training and consulting services customized to meet your organizational needs. Trainings focus on the numerous ways that health literacy impacts care delivery, health outcomes, and public health.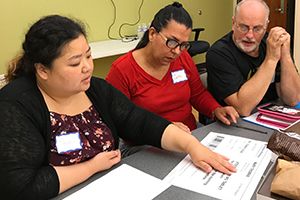 Medication Label
Wisconsin Health Literacy is working with a patient advisory council to design easy-to-read medication labels.  Our work has impacted over 4 million prescription labels in Wisconsin.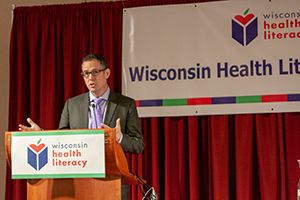 Health Literacy Summit
The Health Literacy Summit is the largest in the Midwest. 
Diverse sessions and networking opportunities provided attendees with the opportunity to learn more about health literacy. 
Visit our Summit page for more information.