Summit Overview
The 2022 Health Literacy Summit focused on: 
Digital Health Literacy  
Health Insurance Literacy  
Health Equity and Social Justice
Health Literacy in Communities
The Summit included over 75 presenters and 20 different breakout workshops offering evidence-based interventions in the four focus areas. This year's pre-Summit event was centered around vaccine community outreach.
2022 Host Partners
The following organizations served as Summit Host Partners in recognition of the significant impact improved health literacy can have on individual and community health.
Coalition of Adult Basic Education (COABE)
International Health Literacy Association
Joint Commission
MetaStar 
Pharmacy Society of Wisconsin
Proliteracy 
Wisconsin Association of Health Plans 
Wisconsin Health Care Public Relations and Marketing Society 
Wisconsin Hospital Association Foundation
Wisconsin Medical Society
Wisconsin Public Health Association
Wisconsin Immunization Neighborhood 
2022 Sponsors
Presenting
Keynote
Platinum
Gold
Silver
Bronze
Friend
Dócola
Health Literacy Connections
Rogers Behavioral Health
Stoughton Hospital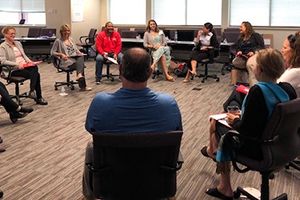 Health Literacy Services
Wisconsin Health Literacy offers training and consulting services customized to meet your organizational needs. Trainings focus on the numerous ways that health literacy impacts care delivery, health outcomes, and public health.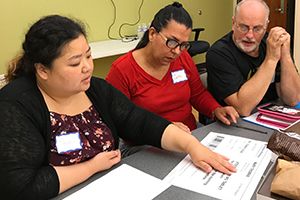 Medication Label
Wisconsin Health Literacy is working with a patient advisory council to design easy-to-read medication labels.  Our work has impacted over 4 million prescription labels in Wisconsin.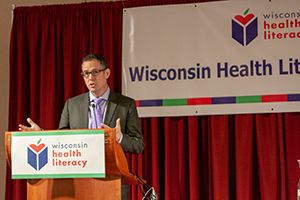 Health Literacy Summit
The Health Literacy Summit is the largest in the Midwest. 
Diverse sessions and networking opportunities provided attendees with the opportunity to learn more about health literacy. 
Visit our Summit page for more information.