Health Literacy and Empowering the Patient of Today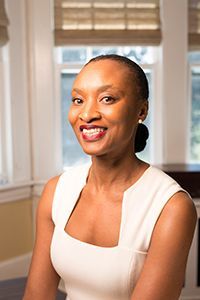 Emma Andrews, Pharm.D. 
Vice President, Patient Advocacy
Pfizer
Emma will discuss the importance of clear health communications and how we can empower patients seeking care in "the new normal." She highlight several initiatives Pfizer is leading to advance health literacy, health equity, and patient access to information. Attendees will be able to:
-- Identify health literacy trends and deficits facing communities across the U.S
-- Understand the connection between Health Literacy and Health Equity and how low health literacy has a negative impact on health outcomes.
Emma Andrews, Pharm.D. is Pfizer's Vice President, Patient Advocacy, leading the organization's work to embed the patient perspective across all Pfizer's efforts – from bench to bedside, and beyond. A registered pharmacist, Emma is passionate about helping people live longer, healthier, and more productive lives. In her current role, Emma works with internal and external stakeholders to advance patient-focused programs across the enterprise. 
Emma joined Pfizer in 1999 and has held a variety of positions in Operations, Research and Strategy.  Most recently, Emma was Senior Director US/Global Medical Affairs Team Lead for the Women's Health Franchise.  Emma began her work in Medical Affairs as the Regional Medical TA Lead Diversified Portfolio for Latin America, responsible for developing medical strategies and enhancing communication between Pfizer and the region's stakeholders. 
Emma completed her Doctor of Pharmacy, as well as her Bachelor of Pharmacy, at the Massachusetts College of Pharmacy and Health Science.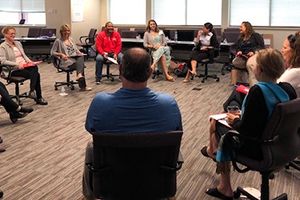 Health Literacy Services
Wisconsin Health Literacy offers training and consulting services customized to meet your organizational needs. Trainings focus on the numerous ways that health literacy impacts care delivery, health outcomes, and public health.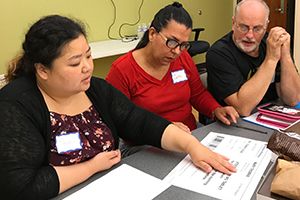 Medication Label
Wisconsin Health Literacy is working with a patient advisory council to design easy-to-read medication labels.  Our work has impacted over 4 million prescription labels in Wisconsin.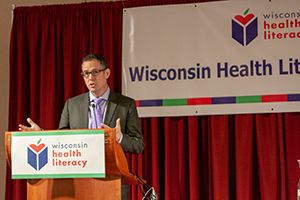 Health Literacy Summit
The Health Literacy Summit is the largest in the Midwest. 
Diverse sessions and networking opportunities provided attendees with the opportunity to learn more about health literacy. 
Visit our Summit page for more information.