Leveraging A Digital Platform to Address Health Literacy and Equity Needs of a Vulnerable Population: The Justice-Involved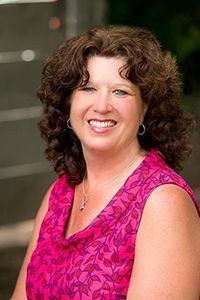 Ms. Gail Kouame will share results, best practices, and lessons learned from integrating health literacy education for justice-involved individuals.
Justice-involved people are often overlooked for population health initiatives as they reside separately from the community during incarceration, and the correctional system infrastructure can be daunting. Successful interventions require collaborative partnerships and innovation. This session's presenter will describe an NIH-funded study conducted with justice-involved people to improve their health and reduce recidivism. This project won the 2020 Frank Bradway Rogers Health Information Advancement Award from the Medical Library Association. The study investigators initiated partnerships with a health literacy expert and mission-driven technology company in their development of the assessment tool and the educational intervention. Attendees will learn findings and lessons from the study as well as, strategies for addressing policy and practice implications.
Ms. Kouame is the Assistant Director for Research & Education Services and Associate Professor at the Robert B. Greenblatt, M.D. Library at Augusta University in Augusta, Georgia. In this role, Gail leads a skilled team of librarians embedded in the university's health sciences colleges and units. Gail works primarily with undergraduate medical education, with a special focus on supporting evidence-based practice as well as participating in case-based learning. Gail's research interests include improving health literacy in vulnerable populations as well as librarian integration into medical education. She has published works about librarian roles in small group case-based learning, and secured a grant from the National Library of Medicine to provide health education and health literacy skills to incarcerated individuals through secure tablet computers. This grant-funded project was the 2020 winner of the Frank Bradway Rogers Information Advancement Award from the Medical Library Association.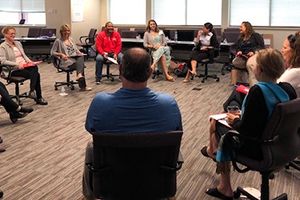 Health Literacy Services
Wisconsin Health Literacy offers training and consulting services customized to meet your organizational needs. Trainings focus on the numerous ways that health literacy impacts care delivery, health outcomes, and public health.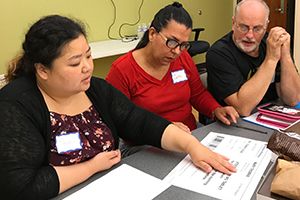 Medication Label
Wisconsin Health Literacy is working with a patient advisory council to design easy-to-read medication labels.  Our work has impacted over 4 million prescription labels in Wisconsin.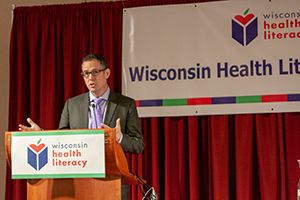 Health Literacy Summit
The Health Literacy Summit is the largest in the Midwest. 
Diverse sessions and networking opportunities provided attendees with the opportunity to learn more about health literacy. 
Visit our Summit page for more information.