Providing Trusted Information in Turbulent Times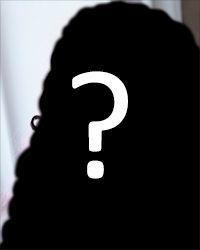 Mystery Closing Keynote is a world-renowned communication expert whose leadership and work explaining COVID made them a 2021 person of the year
In this era of 'fake news' and ill-informed influencers, effective science communication is vital for maintaining public trust. Our mystery keynote speaker has spent the last decade learning how to be a better communicator. That's including tweeting and blogging, as well as working with artists, animators, and illustrators. In their presentation, they will talk about their journey to becoming an engaging and trusted public communicator of science. They'll also reflect on the good, the bad, and the ugly of communicating science during the pandemic.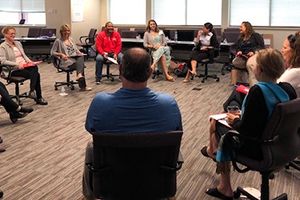 Health Literacy Services
Wisconsin Health Literacy offers training and consulting services customized to meet your organizational needs. Trainings focus on the numerous ways that health literacy impacts care delivery, health outcomes, and public health.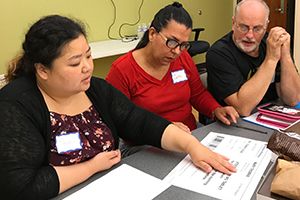 Medication Label
Wisconsin Health Literacy is working with a patient advisory council to design easy-to-read medication labels.  Our work has impacted over 4 million prescription labels in Wisconsin.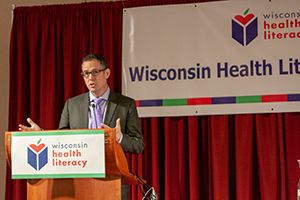 Health Literacy Summit
The Health Literacy Summit is the largest in the Midwest. 
Diverse sessions and networking opportunities provided attendees with the opportunity to learn more about health literacy. 
Visit our Summit page for more information.