Pre-Summit Event on COVID-19 Vaccine Community Outreach
This is a free event but you must register.
The Pre-Summit focuses on COVID-19 vaccination community education and outreach. National and state experts will share best and promising outreach practices and strategies to enhance public health. Trainings will be available to address the health literacy, digital literacy, and science literacy challenges that must be met to adequately inform the public. There will also be networking opportunities to share with and learn from others who are doing this important work across Wisconsin and the nation.
Dr. Abdul El-Sayed
Physician and Host of American Dissected

COVID-19 vaccination is about prevention. And in that respect, we failed—not just in preventing the pandemic, but in protecting Americans from its worst consequences: disease, death, and destitution. How could this have happened to the nation that was arguably in the best position to avert catastrophe? Dr. Abdul El-Sayed, a physician, public health servant, epidemiologist, and recent author of the book Healing Politics, offers a unique and medically-informed perspective on what went wrong and strategies for getting it right.
The agenda will cover:
Health literacy, digital literacy, and science literacy hands on training sessions.

Panel discussion on best practices and strategies

COVID vaccine show and tell – peer to peer networking opportunity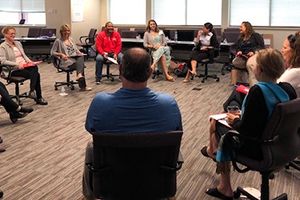 Health Literacy Services
Wisconsin Health Literacy offers training and consulting services customized to meet your organizational needs. Trainings focus on the numerous ways that health literacy impacts care delivery, health outcomes, and public health.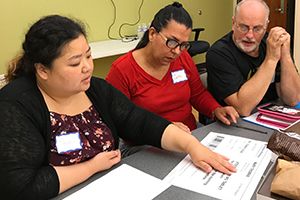 Medication Label
Wisconsin Health Literacy is working with a patient advisory council to design easy-to-read medication labels.  Our work has impacted over 4 million prescription labels in Wisconsin.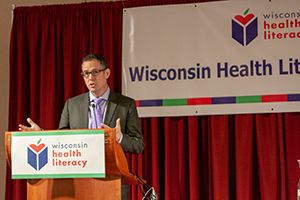 Health Literacy Summit
The Health Literacy Summit is the largest in the Midwest. 
Diverse sessions and networking opportunities provided attendees with the opportunity to learn more about health literacy. 
Visit our Summit page for more information.