Books, Brains, and Back and Forth: New Chapters in Pediatric Literacy Promotion (Plenary B)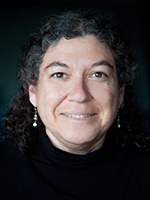 Perri Klass, MD, is Professor of Journalism and Pediatrics at New York University; she practices pediatrics at Bellevue Hospital. She attended Harvard Medical School and completed her residency in pediatrics at Children's Hospital, Boston. Dr. Klass writes the weekly column, "The Checkup," for the New York Times Science Section and she has written extensively about medicine, children, literacy, and knitting. Currently the National Medical Director of Reach Out and Read, Dr. Klass ran the National Center from its inception through 2006, during which time the program grew from a single site to a national program with thousands of sites serving millions of children.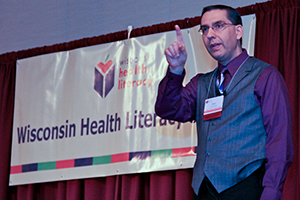 Health Literacy Summit
Over 350 people attended the 2017 Wisconsin Health Literacy Summit, which focused on how improved health literacy can help individuals become more engaged with their health and healthcare.

An additional 80 individuals attended the Medication Label Summit centering on how improving prescription drug labels can help patient understanding. Visit our Summit page for more information.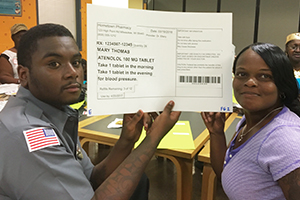 Medication Label
Wisconsin Health Literacy is working with a patient advisory council to design easy-to-read medication labels.  Our work has impacted about 3 million prescription labels in Wisconsin.  Read more about this project.