Health literacy and child health: What is known and what are needed next steps? (Plenary C)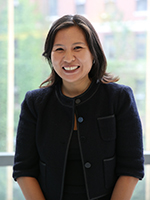 H. Shonna Yin, MD, MSc, is a general pediatrician and an Associate Professor of Pediatrics and Population Health at the NYU School of Medicine. She is nationally recognized for her research focused on health literacy as a key factor related to adverse child health outcomes and poverty-associated health disparities. Her work in developing health literacy-informed intervention strategies addressing pediatric medication safety, chronic disease management, and obesity prevention, conducted as principal investigator of NIH/NICHD-funded R01s grants, and grants from the CDC and FDA, have been recognized as models for transforming the delivery of care, and have informed national initiatives.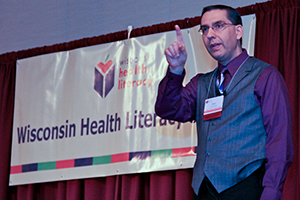 Health Literacy Summit
Over 350 people attended the 2017 Wisconsin Health Literacy Summit, which focused on how improved health literacy can help individuals become more engaged with their health and healthcare.

An additional 80 individuals attended the Medication Label Summit centering on how improving prescription drug labels can help patient understanding. Visit our Summit page for more information.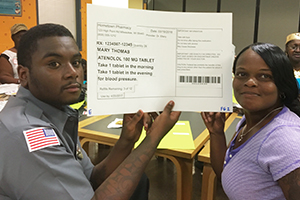 Medication Label
Wisconsin Health Literacy is working with a patient advisory council to design easy-to-read medication labels.  Our work has impacted about 3 million prescription labels in Wisconsin.  Read more about this project.