Photography Without Borders: Exposing and Addressing the Social Determinants of Global Health (Closing/Plenary F)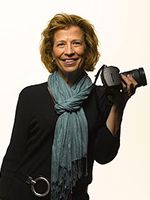 Annie Griffiths, one of the first women photographers to work for National Geographic, has photographed in more than a hundred countries during her illustrious career. In addition to her magazine work, Griffiths is deeply committed to photographing need around the world. She is founder and executive director of Ripple Effect Images, a collective of photojournalists who are documenting the programs that help poor women deal with the effects of climate change. Griffiths is a Fellow with the International League of Conservation Photographers. Known for her warmth and for her ability to create photographs that humanize situations and cultures, Griffiths is one of the National Geographic Speakers Bureau's most popular lecturers. Griffiths has received awards from the National Press Photographers Association, the Associated Press, the National Organization for Women, the University of Minnesota, and the White House News Photographers Association. She lives in Northern Virginia.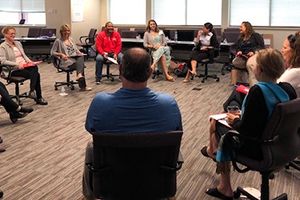 Health Literacy Services
Wisconsin Health Literacy offers training and consulting services customized to meet your organizational needs. Trainings focus on the numerous ways that health literacy impacts care delivery, health outcomes, and public health.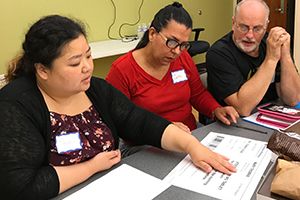 Medication Label
Wisconsin Health Literacy is working with a patient advisory council to design easy-to-read medication labels.  Our work has impacted over 4 million prescription labels in Wisconsin.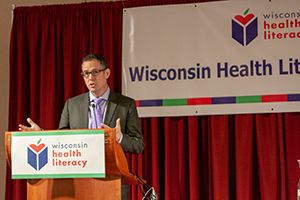 Health Literacy Summit
The Health Literacy Summit is the largest in the Midwest. 
Diverse sessions and networking opportunities provided attendees with the opportunity to learn more about health literacy. 
Visit our Summit page for more information.