Who Should Attend?
Nurses, nurse educators, physicians and other health care providers

Health insurance professionals

Adult and family literacy professionals

Health care administrators

Medical librarians

Public health professionals

Social workers

Health care public relations/marketing professionals

Pharmacists/pharmacy techs

Oral health professionals

Health and social science researchers

Policymakers

Anyone else who believes that better communication means better health!
Objectives
At the end of this Summit, participants will be able to:
List two evidence-based practices which can be implemented to improve communication and increase engagement with patients and/or families.

Explain two ways improved communications can result in better health and health care outcomes.

Identify at least three reliable health literacy resources appropriate to your work.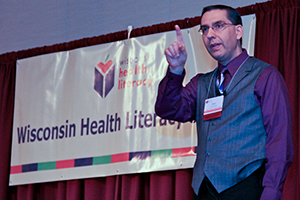 Health Literacy Summit
Over 350 people attended the 2017 Wisconsin Health Literacy Summit, which focused on how improved health literacy can help individuals become more engaged with their health and healthcare.

An additional 80 individuals attended the Medication Label Summit centering on how improving prescription drug labels can help patient understanding. Visit our Summit page for more information.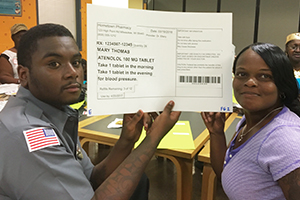 Medication Label
Wisconsin Health Literacy is working with a patient advisory council to design easy-to-read medication labels.  Our work has impacted about 3 million prescription labels in Wisconsin.  Read more about this project.