Breakout Session and Poster Presentation Call for Proposals
2022 Wisconsin Health Literacy Summit
Embracing Health Literacy in the New Normal: Digital Communications, Telehealth, Health Insurance, and Health Equity
The 2022 Wisconsin Health Literacy Summit will be held April 4-6, 2022, in Madison, Wisconsin. We are inviting you to submit proposals for 60-minute breakout sessions and/or poster presentations.  
Priority will be given to proposals which demonstrate the value of using health literacy to improve varied aspects of health and the healthcare experience, including patient safety, cost, public health messaging, patient/member experience and satisfaction, health outcomes, patient engagement, digital communications, telehealth, using health insurance, and health equity. Topics may include:
Integrating health literacy into digital health, disease prevention and management, or public health
Assisting consumers in accessing, understanding, and using healthcare and health insurance
Integrating health literacy practices and/or programs into adult literacy curricula
Cultural competency, including populations served in designing, implementing, and evaluating health information
Measuring and evaluating the impact of health literacy interventions
Building support for and/or implementing health literacy initiatives in a healthcare or health insurance organization
Other relevant and timely topics will also be considered.
To apply to present a breakout session or poster presentation, complete and submit the following application by Monday, November 8, 2021.
Final selections will be made by the Summit Planning Committee. Session presenters will be notified of their selection by December 19, 2021.
Breakout session and poster presenters must register for the Summit and up to two presenters may take advantage of the reduced presenter rate of $250.
For any questions, please contact:
Bhumi Khambholja    
Project Manager
bhumi@wisconsinliteracy.org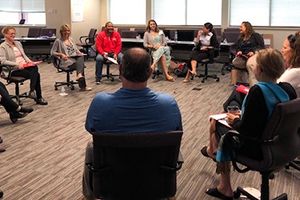 Health Literacy Services
Wisconsin Health Literacy offers training and consulting services customized to meet your organizational needs. Trainings focus on the numerous ways that health literacy impacts care delivery, health outcomes, and public health.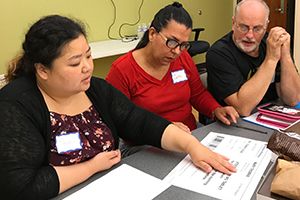 Medication Label
Wisconsin Health Literacy is working with a patient advisory council to design easy-to-read medication labels.  Our work has impacted over 4 million prescription labels in Wisconsin.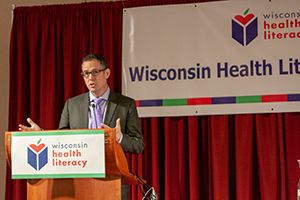 Health Literacy Summit
The Health Literacy Summit is the largest in the Midwest. 
Diverse sessions and networking opportunities provided attendees with the opportunity to learn more about health literacy. 
Visit our Summit page for more information.