Participating pharmacies, clinics, and organizations in the Medication Label Project
Congratulations to the following pharmacies, clinics, and organizations for redesigning their labels so they are easier for their patients to read and understand!
altScripts Specialty Pharmacy

Ascension Pharmacy

Aurora Pharmacy

Ballweg Family Pharmacy

Chet Johnson Drug

Community Pharmacy

Cross Plains Pharmacy

Evergreen Pharmacy

Fitchburg Family Pharmacy

Forward Pharmacy

Froedtert Pharmacy

GHC-SCW Pharmacy

Gundersen Health System Pharmacy

Hayat Pharmacy

HealthNet of Rock County

Hometown Pharmacy

House of Wellness Pharmacy

Lumicera Health Services

Mayo Clinic Health System Pharmacy

Mercyhealth Pharmacy

Morton LTC Pharmacy

O'Connell Pharmacy

The Medicine Shoppe

UW Health Pharmacy Services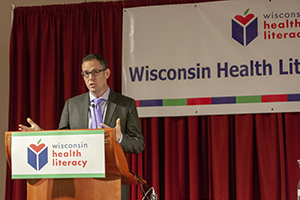 Health Literacy Summit
The Health Literacy Summit is the largest in the Midwest. 
Diverse sessions and networking opportunities provided attendees with the opportunity to learn more about health literacy. 
Visit our Summit page for more information.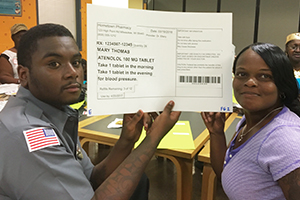 Medication Label
Wisconsin Health Literacy is working with a patient advisory council to design easy-to-read medication labels.  Our work has impacted about 3 million prescription labels in Wisconsin.