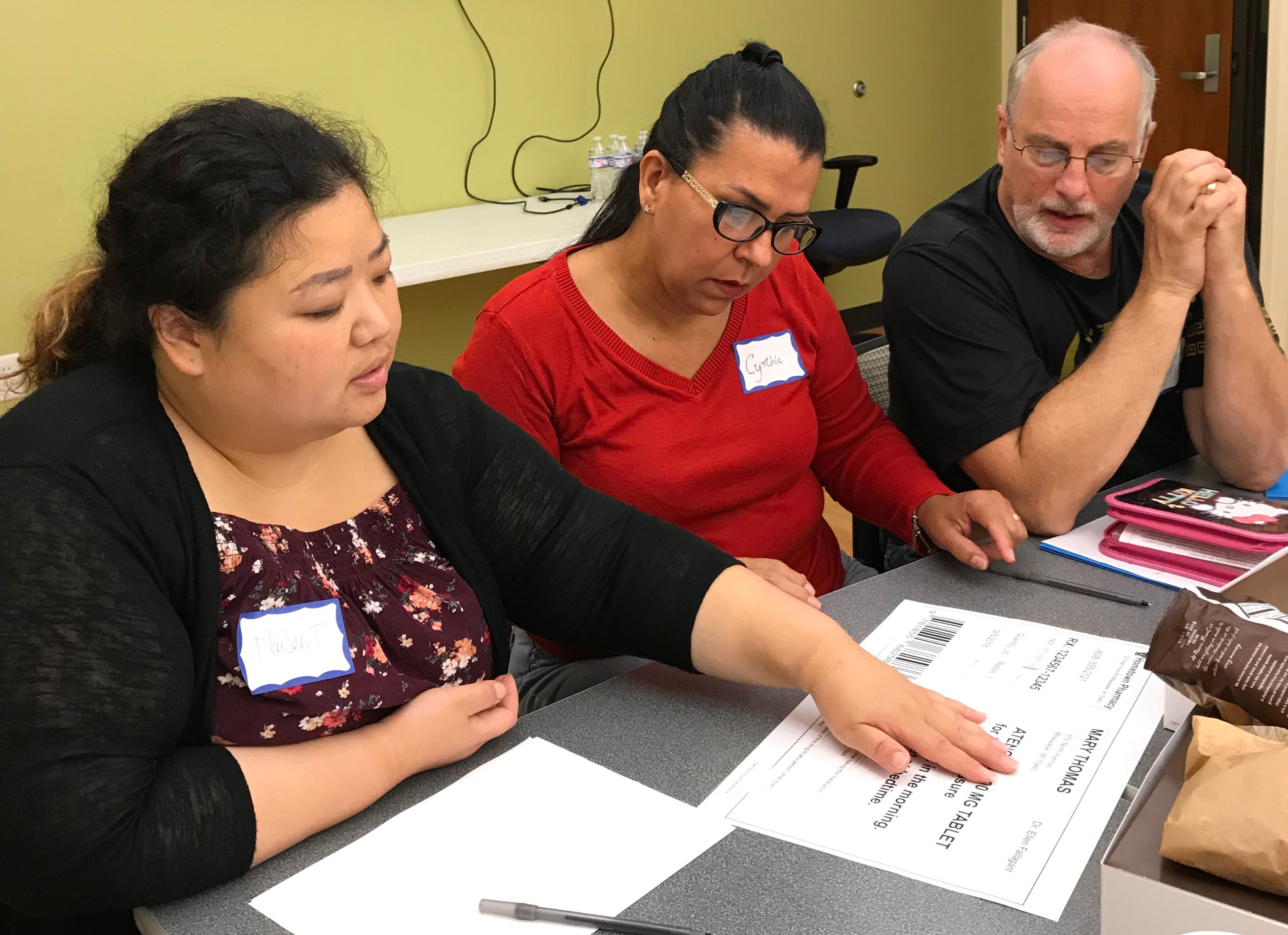 "Medication is big for me," says a current member of Wisconsin Health Literacy's patient advisory group (PAG). "To be able to understand what it is that I'm taking without having to call my doctor and be like what is this and what is this?  I shouldn't be confused about medication that is supposed to help me."
The PAG is a diverse group of patients gathered together to provide feedback on the easier-to-read prescription label project, now in Phase 3.  Wisconsin Health Literacy (WHL) formed the group during Phase 2 of the project.  Kari LaScala, Associate Health Literacy Director, said, "In addition to hearing the voice of pharmacists, providers, researchers and software vendors, we wanted to make sure the patient's voice continued to be heard."
In turn, the PAG members feel listened to and that they have a direct impact on something important to so many people.  "I like the fact that I'm helping possibly myself or my kids in the future, but also other people out there because I do think it is important that people are taking their prescriptions properly as directed," says another PAG member.
The PAG provides insight and sometimes surprising answers to how patients understand medications and prescription labels.  The input of these patients helps inform the new label design, making sure that the end user is kept in mind.
Thanks to Advancing a Healthier Wisconsin Endowment of the Medical College of Wisconsin and supporters like you, over 3 million prescriptions in Wisconsin have easier-to-read prescription labels.