Improving Alzheimer's Disease and other Dementia Care through Health Literacy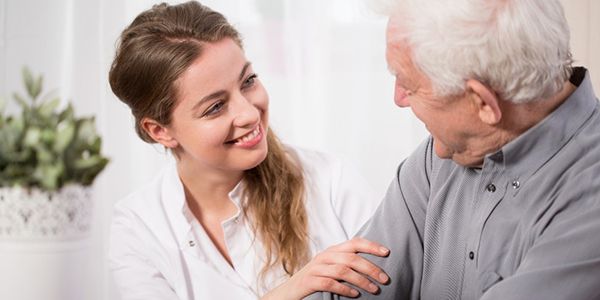 This program is designed as a training for healthcare workers, health educators, case workers and personal care representatives who work with or help those with early Alzheimer's or other dementias, as well as, family members and caregivers who provide care and support to those with early Alzheimer's or other dementias.
The interactive, hands-on workshops will help participants better understand:
Why those with Alzheimer's disease and other dementias are at higher risk for low health literacy
The impact low health literacy has on the health of those with Alzheimer's disease or other dementias
The benefits of improved health literacy, including medication management safety – a concern for all, but especially for those with Alzheimer's disease and dementia
How better health literacy can help improve communication with those with Alzheimer's disease and other dementias
Special health literacy considerations for immigrants and refugees with Alzheimer's disease or other dementias
Resources
This program was funded by Bader Philanthropies, Inc. Since 2017 the project has reached 456 participants (caregivers and healthcare professionals) in 29 counties throughout Wisconsin. 
Feedback from participants included: 
"The whole idea of health literacy and how much that impacts understanding makes so much sense – guess I hadn't really thought about it in that way."

"Very well worth my time!" 

"I really appreciated this angle of helping those with dementia. A lot of workshops/trainings include all the information above: signs, symptoms, etc., and it was nice to hear about ways to communicate/better work with patients." 
If you would like hard copies of the toolkit, contact healthliteracy@wisconsinliteracy.org. 
This project is supported with generous funding from Bader Philanthropies, Inc.
Sign up for our Health Literacy Digest to get our latest news.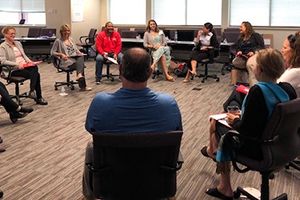 Health Literacy Services
Wisconsin Health Literacy offers training and consulting services customized to meet your organizational needs. Trainings focus on the numerous ways that health literacy impacts care delivery, health outcomes, and public health.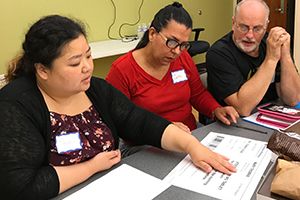 Medication Label
Wisconsin Health Literacy is working with a patient advisory council to design easy-to-read medication labels.  Our work has impacted over 4 million prescription labels in Wisconsin.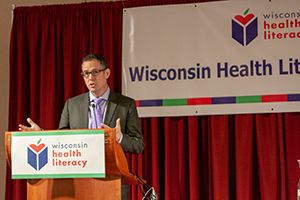 Health Literacy Summit
The Health Literacy Summit is the largest in the Midwest. 
Diverse sessions and networking opportunities provided attendees with the opportunity to learn more about health literacy. 
Visit our Summit page for more information.