Let's Talk About Medicines Workshop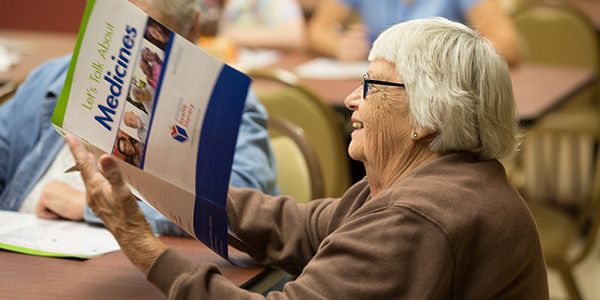 Let's Talk About Medicines is a 60-minute educational program developed by Wisconsin Health Literacy to help participants obtain a better understanding of how to more safely and effectively use medicine, which can lead to better health. 
Misunderstanding dosage instructions can lead to serious health consequences, including adverse drug events (ADEs). ADEs are responsible for 3.6 million office visits per year, 700,000 emergency room visits, and 117,000 hospitalizations. Seniors are at a significantly greater risk of misunderstanding drug labels and misusing medications than other age groups.
With that in mind, Wisconsin Health Literacy, through grants from the Wisconsin Medical Society Foundation and Security Health Plan, developed and delivered 136, 60-minute interactive workshops on medication use to adults, especially seniors and English Language Learners throughout the state of Wisconsin.
Over 2,364 participants learned how to safely and effectively use medication, which can lead to better health.
The workshop topics included: 
Understanding the main parts of a prescription medicine label
How to read and interpret special instructions on the label
Types of containers and labels for solid and liquid medicines
Dosage instructions and strategies to remember to take your medicine
Information about over-the-counter (OTC) medicines and how they may interact with other medicines
Basic storage techniques 
Breakdown of grants: 

2013 – 2016 grant from Wisconsin Medical Society Foundation 
36 workshops 
579 participants
2015 – 2017 grant from Security Health Plan 
100 workshops 
1502 participants
2018 – grant from Wisconsin Medical Society Foundation
25 workshops 
283 participants
During program implementation, WHL was able to gather feedback from participants about medication use, medication labels and barriers to medication. Pre- and post-surveys were collected at each workshop from 2013 – 2017. Based on that feedback, revisions were made and implemented throughout the duration of the project. 
This program is no longer grant funded. WHL may be able to provide programming for a fee. Please contact us for more information.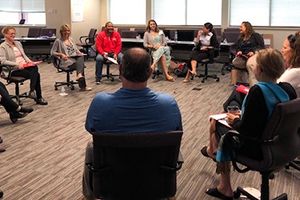 Health Literacy Services
Wisconsin Health Literacy offers training and consulting services customized to meet your organizational needs. Trainings focus on the numerous ways that health literacy impacts care delivery, health outcomes, and public health.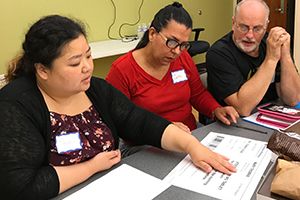 Medication Label
Wisconsin Health Literacy is working with a patient advisory council to design easy-to-read medication labels.  Our work has impacted over 4 million prescription labels in Wisconsin.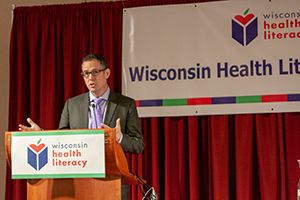 Health Literacy Summit
The Health Literacy Summit is the largest in the Midwest. 
Diverse sessions and networking opportunities provided attendees with the opportunity to learn more about health literacy. 
Visit our Summit page for more information.