How to Store Medicines
Keep medicines in a cool, dry place, away from light.
Heat, moisture and light might make a medicine not work as well. After getting a pill, put the cap back on the bottle. It is important to keep medicine out of the bathroom or over the stove as heat, steam or water could ruin it. 
 
Some medicines should be stored in the refrigerator.
Put medicines in the refrigerator only if the label tells you to. Freezing can ruin some medicines so remember to keep medicines out of the freezer. 
 
Keep medicines out of your car.
Hot or freezing temperatures can ruin medicines. 
Watch this video for more information on how to store your medicines: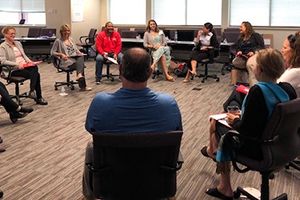 Health Literacy Services
Wisconsin Health Literacy offers training and consulting services customized to meet your organizational needs. Trainings focus on the numerous ways that health literacy impacts care delivery, health outcomes, and public health.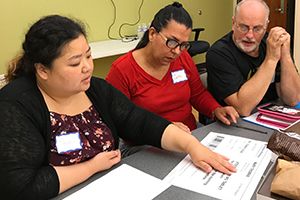 Medication Label
Wisconsin Health Literacy is working with a patient advisory council to design easy-to-read medication labels.  Our work has impacted over 4 million prescription labels in Wisconsin.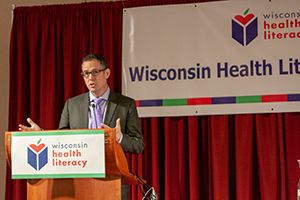 Health Literacy Summit
The Health Literacy Summit is the largest in the Midwest. 
Diverse sessions and networking opportunities provided attendees with the opportunity to learn more about health literacy. 
Visit our Summit page for more information.