Phase 4: Easier to Understand Directions on Prescription Medication Labels
Phase 4 of the Medication Label Initiative started July 2021. This phase will span three years and focus on making the directions on prescription labels less confusing. The project is called 'Reducing medication errors: Adopting evidence-based directions for use on prescription labels' and is funded by the Advancing a Healthier Wisconsin Endowment based at the Medical College of Wisconsin. 
We will work with healthcare administrators, health information technology professionals, pharmacists, and prescribers across Wisconsin to improve adoption of the Universal Medication Schedule (UMS). UMS uses standard times such as 'morning', 'noon', 'evening', and 'bedtime' so that patients know exactly when to take their medications.
The use of UMS has been associated with improved adherence to medication therapy and better understanding of when to take medications that need to be taken every day. 
Please see this flyer for more information on UMS

Partners: 
Wisconsin Health Literacy and our Medical College of Wisconsin academic partner, Dr Kenneth Schellhase, MD, MPH, will lead the project.
Additional partners include:  
Epic Systems, Wisconsin Medical Society, Wisconsin Hospital Association, Pharmacy Society of Wisconsin, Advocate Aurora Health Care, UW Health, UW-Madison School of Pharmacy, and MCW School of Pharmacy.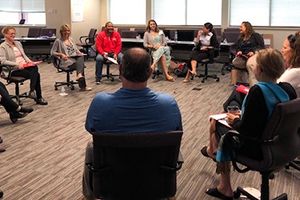 Health Literacy Services
Wisconsin Health Literacy offers training and consulting services customized to meet your organizational needs. Trainings focus on the numerous ways that health literacy impacts care delivery, health outcomes, and public health.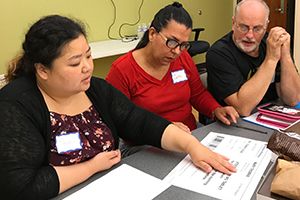 Medication Label
Wisconsin Health Literacy is working with a patient advisory council to design easy-to-read medication labels.  Our work has impacted over 4 million prescription labels in Wisconsin.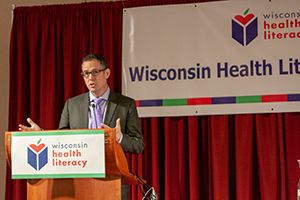 Health Literacy Summit
The Health Literacy Summit is the largest in the Midwest. 
Diverse sessions and networking opportunities provided attendees with the opportunity to learn more about health literacy. 
Visit our Summit page for more information.