Youth Health Literacy Materials
Added to WISELearn Resource Library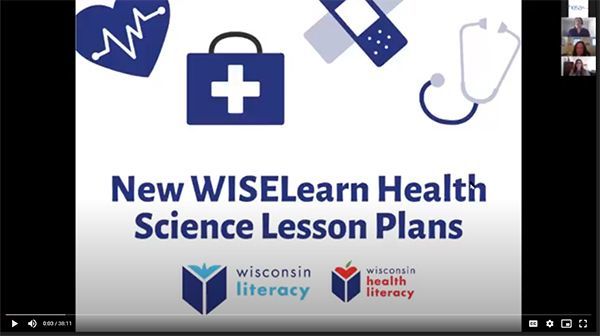 Wisconsin Health Literacy collaborated with the Wisconsin Department of Public Instruction (DPI) to create WISELearn Health Science New Lesson Plans & Resources Session. You can access the video recording here. 
Click to download:
These curricular materials were developed to:
align with the Wisconsin Standards for Health Science;
benefit the learner both personally and academically (career preparation);
increase health literacy among high school students;
be accessible to audiences with diverse backgrounds and abilities.
If you have questions regarding these materials please email healthliteracy@wisconsinliteracy.org.
Project supported by Wisconsin Department of Public Instruction
Sign up for our Health Literacy Digest to get our latest news.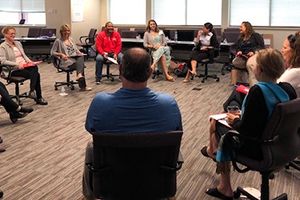 Health Literacy Services
Wisconsin Health Literacy offers training and consulting services customized to meet your organizational needs. Trainings focus on the numerous ways that health literacy impacts care delivery, health outcomes, and public health.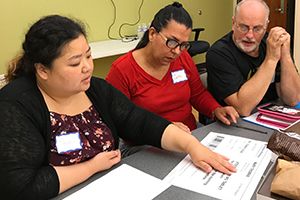 Medication Label
Wisconsin Health Literacy is working with a patient advisory council to design easy-to-read medication labels.  Our work has impacted over 4 million prescription labels in Wisconsin.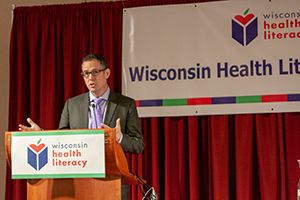 Health Literacy Summit
The Health Literacy Summit is the largest in the Midwest. 
Diverse sessions and networking opportunities provided attendees with the opportunity to learn more about health literacy. 
Visit our Summit page for more information.