Advanced Health Literacy for Professionals
Sabrina Kurtz-Rossi, M.Ed., is Assistant Professor of Public Health and Community Medicine and Director of the Health Literacy Leadership Institute at Tufts University School of Medicine.  She is Principal of Kurtz-Rossi & Associates, a woman-owned consulting group offering health literacy education and evaluation services. Ms. Kurtz-Rossi is recognized for her work to improve patient-provider communication, develop easy-to-read health information, and promote health equity working across cultures. In 2017, she received Health Literacy Teaching Award from the Association for Prevention Teaching and Research and was honored by the Institute for Healthcare Advancement for her work to establish the International Health Literacy Association. In 2018, she received International Health Literacy Award from the Asian Health Literacy Association.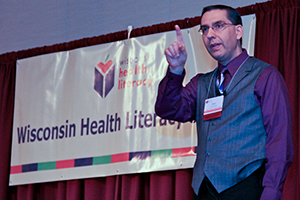 Health Literacy Summit
Over 350 people attended the 2017 Wisconsin Health Literacy Summit, which focused on how improved health literacy can help individuals become more engaged with their health and healthcare.

An additional 80 individuals attended the Medication Label Summit centering on how improving prescription drug labels can help patient understanding. Visit our Summit page for more information.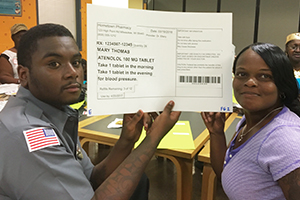 Medication Label
Wisconsin Health Literacy is working with a patient advisory council to design easy-to-read medication labels.  Our work has impacted about 3 million prescription labels in Wisconsin.  Read more about this project.