Pre-Summit Sessions
Monday, April 1, 12:00 – 4:00 p.m.
Fee: $85

Sabrina Kurtz–Rossi, M.Ed.
Director, Tufts Health Literacy Leadership Institute
Member, Clear Language Group

In this half-day session, participants will follow an audience-centered approach to developing easy-to-read health communication that is culturally and linguistically appropriate. Participants will learn to recognize and use plain language principles to meet the health literacy needs of diverse audiences. To aid in the development and selection of materials, participants will learn to apply assessment tools to evaluate readability and actionability of print and online health information. This is a hands-on session and all learning will be reinforced with practice followed by review and discussion with peers and the instructor. Participants are invited to bring a material in progress to share and work on throughout the session but this is not required. 

Monday, April 1, 12:00 – 2:45 p.m.
Fee: $50

Audrey Riffenburgh, Ph.D.
President, Health Literacy Connections
Founding Member, Clear Language Group

This session is limited to 30 Summit guests. When the session has reached the maximum of 30, we will start a waiting list.

A hands-on workshop for people starting and leading emerging health literacy initiatives. Participants will learn the key components that need to be in place early on and how to add or strengthen those components. They will informally assess their personal health literacy strengths and areas for growth as well as their organization's. Participants will also learn how to use a powerful strategy that can achieve four early goals all health literacy programs should be striving for. The session concludes with creating individual action plans. 

Monday, April 1, 3:00 - 4:00 p.m.
Invited panel to discuss the impact health literacy has on medication use.

Reading and understanding prescription medication labels can be confusing and lead to non-adherence if misinterpreted. This is especially true for those with low health literacy. This session focuses on a case study in which using patient-centered label standards from the United States Pharmacopeia (USP) can improve patient understanding. It will also help attendees understand how health literacy affects medication use and how patients feel about prescription labels.

Monday, April 1, 5:30 - 7:00 p.m.

Sponsored by the International Health Literacy Association.
Facilitated by Sabrina Kurtz Rossi, M.Ed., Director, Health Literacy Leadership Institute, an advanced professional development program at Tufts University School of Medicine.

This session is limited to 25 Summit guests and is now full. You can still register and will be put on a waiting list. We will let you know if a spot becomes available.

This pre-conference session is an advanced professional development session for those working in health literacy or pursuing health literacy research. Participants will discuss the health literacy definitions and frameworks that inform your work and the interventions, tools and techniques used to improve the health literacy of individuals and societies, healthcare providers and systems. The group will look at the relationship between health literacy, language and culture and how health literacy and cultural humility work to address structural barriers to health equity. This is an interactive session where participants will learn from each other as well as from the instructors' years of health literacy international and domestic consulting and teaching experience.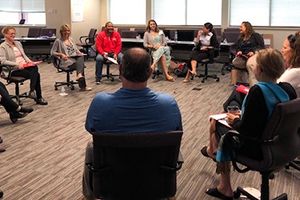 Health Literacy Services
Wisconsin Health Literacy offers training and consulting services customized to meet your organizational needs. Trainings focus on the numerous ways that health literacy impacts care delivery, health outcomes, and public health.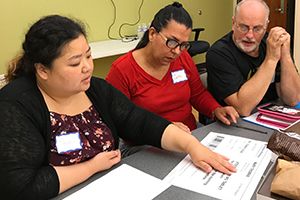 Medication Label
Wisconsin Health Literacy is working with a patient advisory council to design easy-to-read medication labels.  Our work has impacted over 4 million prescription labels in Wisconsin.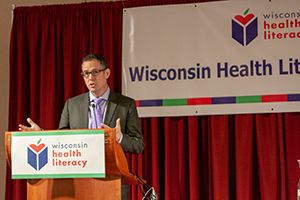 Health Literacy Summit
The Health Literacy Summit is the largest in the Midwest. 
Diverse sessions and networking opportunities provided attendees with the opportunity to learn more about health literacy. 
Visit our Summit page for more information.