Starting and Growing a Health Literacy Initiative in Your Organization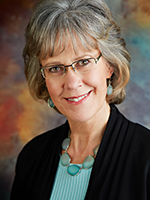 Audrey Riffenburgh, Ph.D., is the President of Health Literacy Connections. For over 20 years, she has consulted, presented, and trained nationally and internationally on health literacy and plain language, including implementing health literacy initiatives. For several years, she was the health literacy leader at an academic medical center. Dr. Riffenburgh's dissertation research focused on facilitators and barriers to implementing health literacy initiatives in healthcare organizations. She is co-author of Building Health Literate Organizations: A Guidebook to Achieving Organizational Change. She's been invited to present twice at the National Academy of Medicine's Health Literacy Roundtable.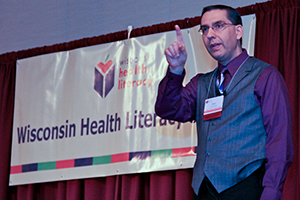 Health Literacy Summit
Over 350 people attended the 2017 Wisconsin Health Literacy Summit, which focused on how improved health literacy can help individuals become more engaged with their health and healthcare.

An additional 80 individuals attended the Medication Label Summit centering on how improving prescription drug labels can help patient understanding. Visit our Summit page for more information.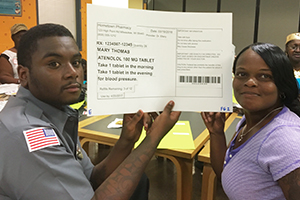 Medication Label
Wisconsin Health Literacy is working with a patient advisory council to design easy-to-read medication labels.  Our work has impacted about 3 million prescription labels in Wisconsin.  Read more about this project.