Pharmacy Implementation Resources
Welcome to the Pharmacy Implementation Resources page! We have many resources available to help you get started with implementing patient-centered labels. The Implementation Guide is a great start, as it provides step-by-step directions for redesigning labels. Please contact Kari LaScala or Stan Hudson with any questions.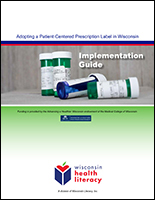 Additional Resources:
Background information about the project:
Adopting an Easy-to-Read Medication Label in Wisconsin White Paper
Adopting Patient-Centered Prescription Medication Labels in Wisconsin - Pharmacy Society of Wisconsin Journal article 
A Sticking Point for Medication Adherence - UW School of Pharmacy DiscoverRx Magazine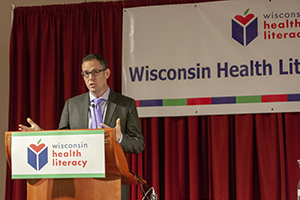 Health Literacy Summit
The Health Literacy Summit is the largest in the Midwest. 
Diverse sessions and networking opportunities provided attendees with the opportunity to learn more about health literacy. 
Visit our Summit page for more information.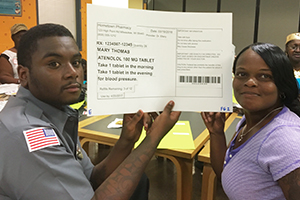 Medication Label
Wisconsin Health Literacy is working with a patient advisory council to design easy-to-read medication labels.  Our work has impacted about 3 million prescription labels in Wisconsin.