Medication Label Initiative
In this multi-phase initiative, we work with pharmacies and prescribers in Wisconsin to make prescription medication labels easier to understand for patients. Pharmacies across the state have joined the initiative to redesign their medication labels using United States Pharmacopeia (USP) guidelines. We are now in Phase 4 of the initiative, where we work with health systems and prescribers to adopt standardized and clear directions when prescribing medication. 
Click on the links below for more information about the different phases and resources.
In this phase, Wisconsin Health Literacy (WHL) studied the feasibility of implementing United States Pharmacopeia (USP) guidelines in Wisconsin. (Completed Fall 2015)

In this pilot phase, WHL partnered with 5 pharmacy organizations to redesign prescription labels using USP guidelines at 67 sites. (Completed December 2017)

In this expanded phase, WHL partnered with 21% of pharmacies across Wisconsin to redesign their prescription labels using USP guidelines. WHL also created Pharmacy Implementation Resources for other pharmacies interested in redesigning their labels.

Pharmacies still interested in participating can contact Bhumi Khambholja bhumi@wisconsinliteracy.org or Stan Hudson stan@wisconsinliteracy.org for additional information or to be connected to the Medication Label Champions Group. This group consists of pharmacy staff who can help guide pharmacies through the process.

USP guidelines recommend using standardized and clear medication directions so that all patients can take their medications correctly and consistently. In this phase of the project, we work with healthcare organizations and prescribers to improve the use of clear and explicit medication directions for patients and increase adoption of Universal Medication Schedule directions that use 'morning', 'noon', 'evening', and 'bedtime' times.
See our toolkit on implementation of UMS directions in health systems.
The following pharmacies, clinics, and organizations have worked to make prescription labels easier for patients to read, understand, and act upon through this initiative:
Advocate Aurora Pharmacy and Health System

altScripts Specialty Pharmacy

Ascension Pharmacy

Ballweg Family Pharmacy

Boscobel Pharmacy

Center Pharmacy

Chet Johnson Drug

Community Pharmacy

Crivitz Pharmacy

 

Cross Plains Pharmacy

Evergreen Pharmacy

Fitchburg Family Pharmacy

Forward Pharmacy

Froedtert Pharmacy

GHC-SCW Pharmacy

Gundersen Pharmacy

Galesville LTC Pharmacy  

Hayat Pharmacy

Ho-Chunk Nation Pharmacy

Hometown Pharmacy

House of Wellness Pharmacy

Lakeshore Community Health Care

Lumicera Health Services

Mayo Clinic Health System Pharmacy

Morton LTC Pharmacy

O'Connell Pharmacy

Skywalk Pharmacy

SSM Health Pharmacy  

Sniteman Pharmacy

Tomahawk Pharmacy 

UW Health Pharmacy Services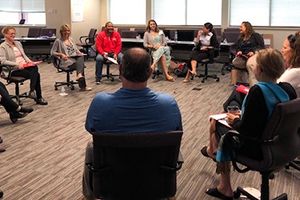 Health Literacy Services
Wisconsin Health Literacy offers training and consulting services customized to meet your organizational needs. Trainings focus on the numerous ways that health literacy impacts care delivery, health outcomes, and public health.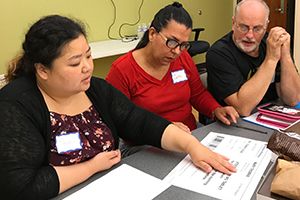 Medication Label
Wisconsin Health Literacy is working with a patient advisory council to design easy-to-read medication labels.  Our work has impacted over 4 million prescription labels in Wisconsin.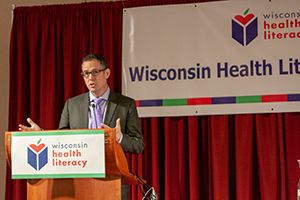 Health Literacy Summit
The Health Literacy Summit is the largest in the Midwest. 
Diverse sessions and networking opportunities provided attendees with the opportunity to learn more about health literacy. 
Visit our Summit page for more information.