COVID-19 Vaccine Outreach Resources
Fall/Winter 2023-2024: An updated Covid-19 vaccine is recommended for everyone 6 months and older. The updated vaccine protects you from recent variants. You can get your Covid-19 and flu vaccine the same day.
Adult Covid-19 Vaccine Materials
Fall/Winter 2023-2024 Vaccine Sign-Up 1-Page Guide
About Covid-19: Plain Language 1-Page Guides
Covid-19 and Science: Plain Language 1-Page Guides
Vaccine Side Effects Plain Language: Adult
Vaccine Pamphlets; Adult
Covid-19, Flu, or RSV?
Kids Covid-19 Vaccine Materials 
Kids Vaccine Plain Language Flyer
Kids Vaccine Pamphlets
Comfort your Child During Vaccination: 1-Page Guides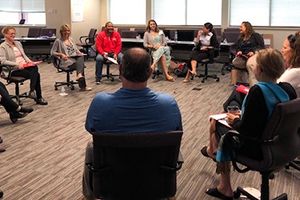 Health Literacy Services
Wisconsin Health Literacy offers training and consulting services customized to meet your organizational needs. Trainings focus on the numerous ways that health literacy impacts care delivery, health outcomes, and public health.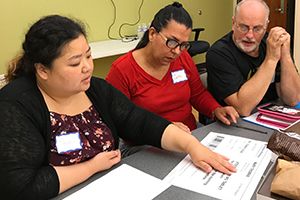 Medication Label
Wisconsin Health Literacy is working with a patient advisory council to design easy-to-read medication labels.  Our work has impacted over 4 million prescription labels in Wisconsin.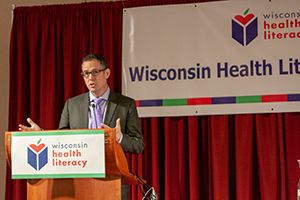 Health Literacy Summit
The Health Literacy Summit is the largest in the Midwest. 
Diverse sessions and networking opportunities provided attendees with the opportunity to learn more about health literacy. 
Visit our Summit page for more information.