Welcome to the Pharmacy Implementation Resources page!
We have many resources available to help you get started with implementing patient-centered labels. 
1.  The Implementation Guide provides step-by-step directions for redesigning labels.  Please contact Bhumi Khambholja or Stan Hudson with any questions.
Download the Implementation Guide Quick Start flyer and view the accompanying video to get started.
2.  Pharmacist Toolkit for Patient-Centered Prescription Medication Labels
Educate your staff on the importance of patient-centered labels by reviewing this toolkit. This has been created to help them better understand the project and the "why" behind the importance of patient-centered labels. It contains a video and other resources, as well as a short survey. 
3. Additional Resources:

Medication Label Initiative Articles and Videos
Applicable Wisconsin and Federal Pharmacy Law
Patient Centered Prescription Label Information

Additional Medication Adherence Articles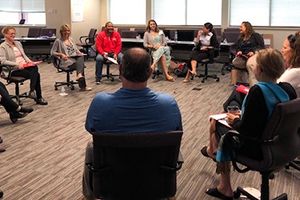 Health Literacy Services
Wisconsin Health Literacy offers training and consulting services customized to meet your organizational needs. Trainings focus on the numerous ways that health literacy impacts care delivery, health outcomes, and public health.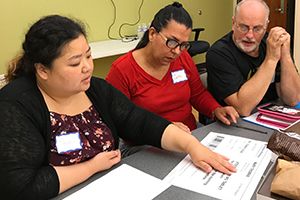 Medication Label
Wisconsin Health Literacy is working with a patient advisory council to design easy-to-read medication labels.  Our work has impacted over 4 million prescription labels in Wisconsin.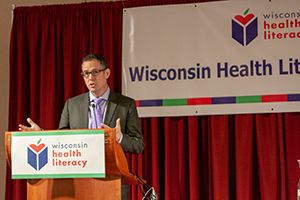 Health Literacy Summit
The Health Literacy Summit is the largest in the Midwest. 
Diverse sessions and networking opportunities provided attendees with the opportunity to learn more about health literacy. 
Visit our Summit page for more information.