Current Programs
In this multi-phase project, participating pharmacies in Wisconsin will redesign prescription labels to make them patient-centered by using United States Pharmacopeia (USP) guidelines. This means that the labels will be much easier for patients to read and understand! Click on the links below for more information about the different phases and activities in each.

Let's Talk About Pain Medicines is a free 60-minute educational program developed by Wisconsin Health Literacy to help participants get a better understanding of how to more safely and effectively use prescription pain (opioid) medicine. Participants will learn about the history of opioids and important information about the opioid crisis we are facing.

Let's Talk About Opioids is an educational program developed by Wisconsin Health Literacy to help justice-involved adults (18 years and older) understand the risks of opioid overdose upon release from prison or parole, as well as resources for alternate treatment. In addition, the in-person curriculum will be translated into a self-guided learning module to be disseminated broadly on the Wisconsin Department of Corrections' RACHEL, a computer based learning system rolled out to prisons statewide in 2018.

Health Online: Finding Information You Can Trust is an educational program developed by Wisconsin Health Literacy to help individuals identify and effectively use trustworthy sources of online health information. The program has two components, facilitating community-based workshops and train-the-trainer sessions throughout Wisconsin.

Improving Alzheimer's Disease and Other Dementia Care through Health Literacy is a free 90-minute training program developed by Wisconsin Health Literacy to help caregivers and healthcare professionals use health literacy techniques designed to enhance the health, health care and caregiving for those with early Alzheimer's and/or other dementias.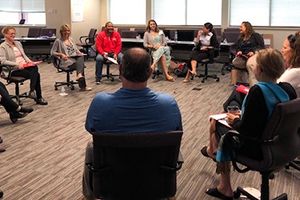 Health Literacy Services
Wisconsin Health Literacy offers training and consulting services customized to meet your organizational needs. Trainings focus on the numerous ways that health literacy impacts care delivery, health outcomes, and public health.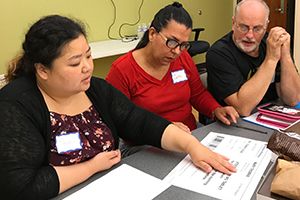 Medication Label
Wisconsin Health Literacy is working with a patient advisory council to design easy-to-read medication labels.  Our work has impacted over 4 million prescription labels in Wisconsin.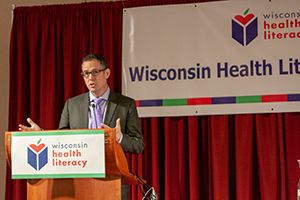 Health Literacy Summit
The Health Literacy Summit is the largest in the Midwest. 
Diverse sessions and networking opportunities provided attendees with the opportunity to learn more about health literacy. 
Visit our Summit page for more information.