Health Literacy Programs
Wisconsin Health Literacy manages periodic programs to improve the health of specific populations.  Using health literacy principles and specially designed materials, recent programs are listed below. 

If you have an idea or are interested in partnering with us on a health literacy initiative, contact:
      Stan Hudson, Health Literacy Director
      (608) 257-1655, Ext. 2
      stan@wisconsinliteracy.org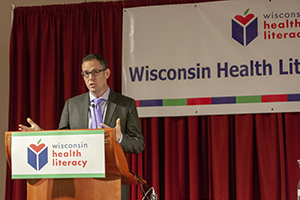 Health Literacy Summit
The Health Literacy Summit is the largest in the Midwest. 
Diverse sessions and networking opportunities provided attendees with the opportunity to learn more about health literacy. 
Visit our Summit page for more information.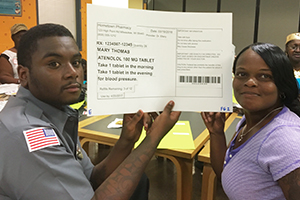 Medication Label
Wisconsin Health Literacy is working with a patient advisory council to design easy-to-read medication labels.  Our work has impacted about 3 million prescription labels in Wisconsin.